2. Inside the Meta Business Suite, choose the business to which you're granting access, and click "Settings"

**Note: If you do not see "Settings" here this means you are not a business manager. Ask other Page Admins to follow these steps to add Spillover, or ask to add YOU as a business manager so you may add Spillover as business manager.
4. From Business settings page, click "Partners" then "Add" under "Partner to share assets with"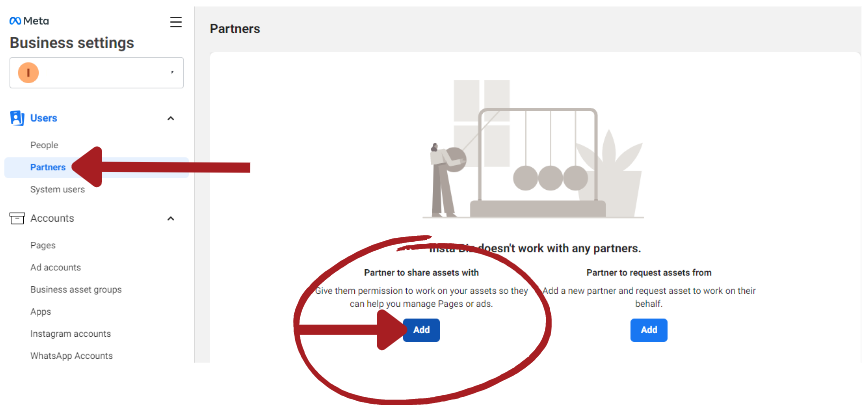 5. In the "Add a new partner" popup, add the Spillover Business Account ID: 3869612479764217 > click "Next"

6. Assign Assets:
-For "Pages" (either new pages or classic), choose your business then toggle on access to assets or Full Control
-For "Instagram accounts" toggle on access to (at least) Content, Messages, Activity (if not all access)
-For "Ad accounts" toggle on access if desired in the case that Spillover will help with paid posts
Once these are set, click "Save Changes"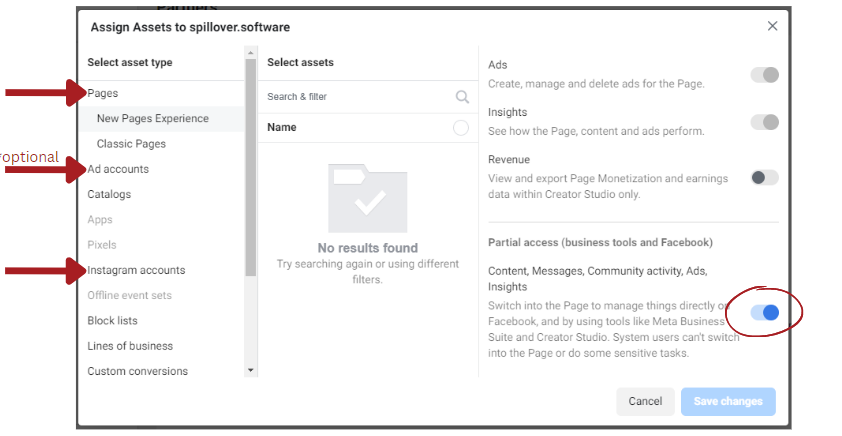 7. Once assets are added, click "Done" to complete setup. We'll check for completion and access.