"Add People" to business account in business manager
-If you open straight into business settings, move to step 3.
-If you see multiple business accounts on this page, choose the one you'd like to share.
-If you don't see your business on this page or can't see the options from step3, you can "Create business" if there's no business account tied to your business page, OR you'll need to ask the current business admin to add you in the business manager following these same steps below.


3. Inside Business Account Settings, find Users" > click "People" > click "Add"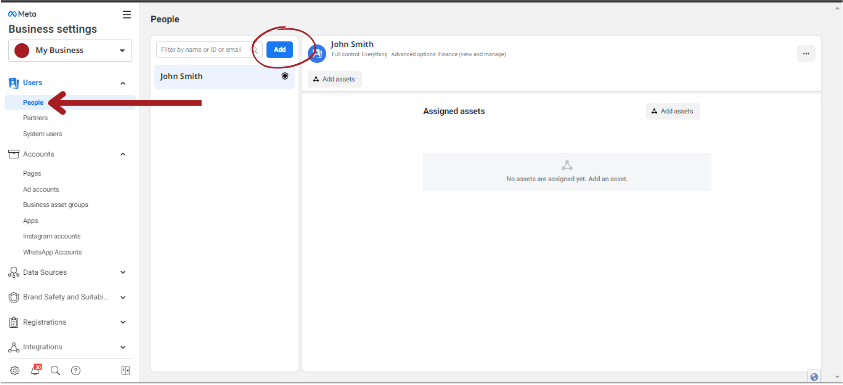 4. Under "Invite People," add email: caddieservicessocial@gmail.com > click "Next"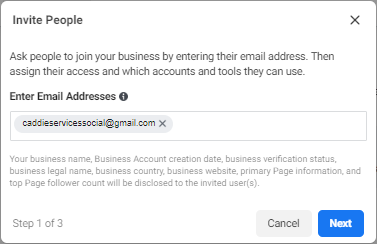 5. Under "Full control" toggle on "Manage" under Everything.
Click Next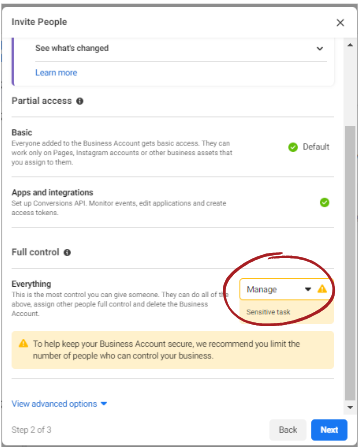 6. Assign Access to all needed Assets
Under "Assign access" find your Pages and Instagram Accounts.
✓

Toggle on
all access:
-
Facebook Pages
: choose your page(s) from "New Pages" or "Classic Pages" and toggle on "Full Control, Everything"
-Instagram Accounts: choose page(s) and turn on all access toggles

-
Ad account
: toggle this on if we might help with paid marketing from your ad account
-CLICK "INVITE"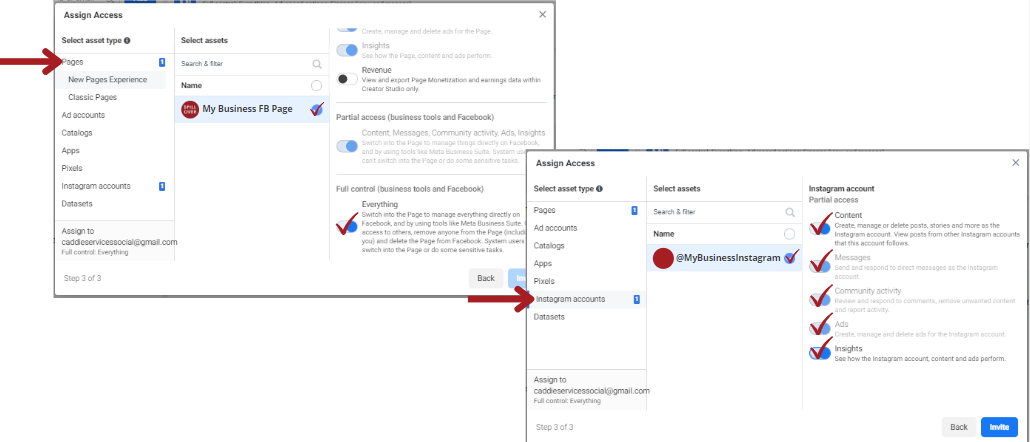 Please let us know when completed so we can check access and accept!