Adding an Event Calendar and/or Upcoming Events Feed to your website
2. Click on the content editor of your new webpage and click on Insert Events Calendar. Click OK.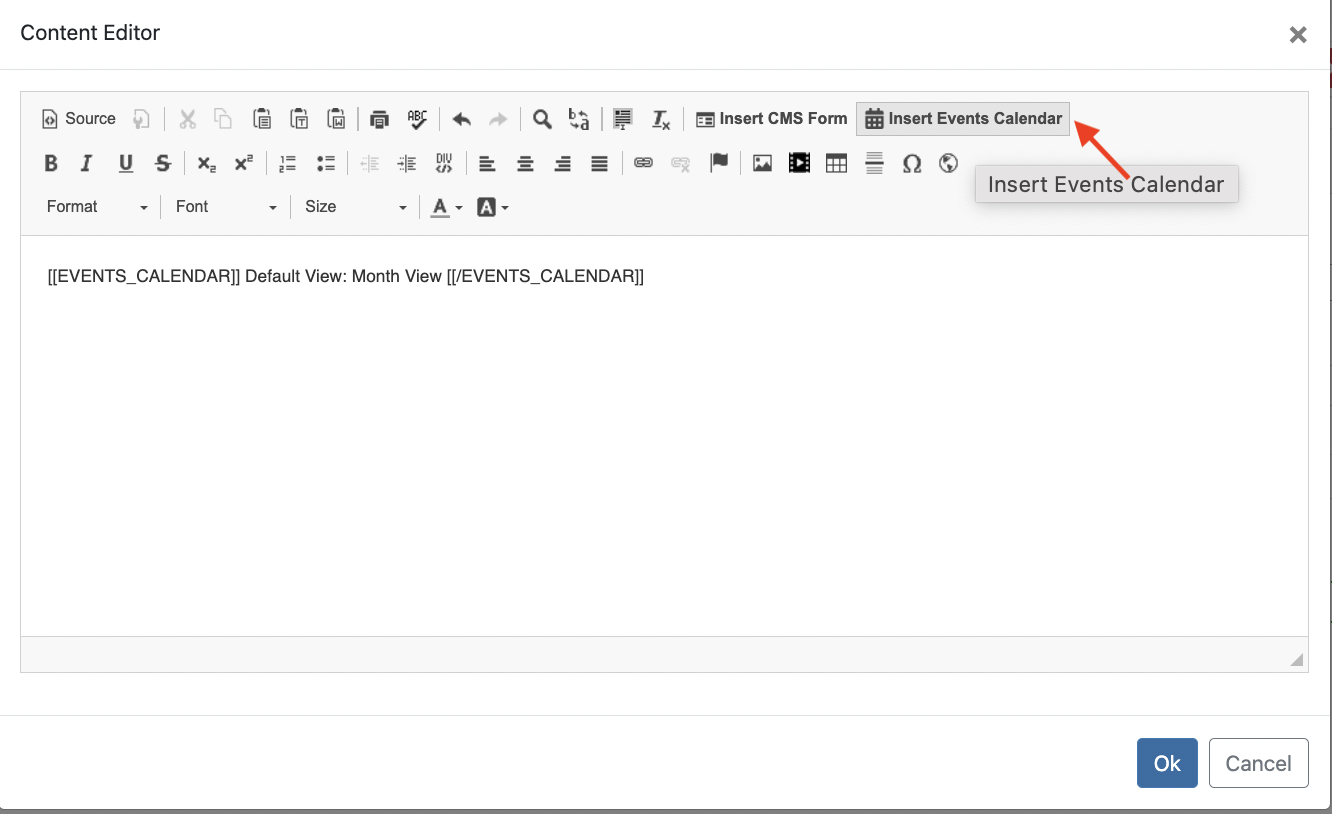 3. Click Publish to save your page updates.


5. Your Calendar Page will display as an embedded calendar on your webpage with a default Month View and will have a subscribe Button to allow your visitors to sign up for your event calendar updates.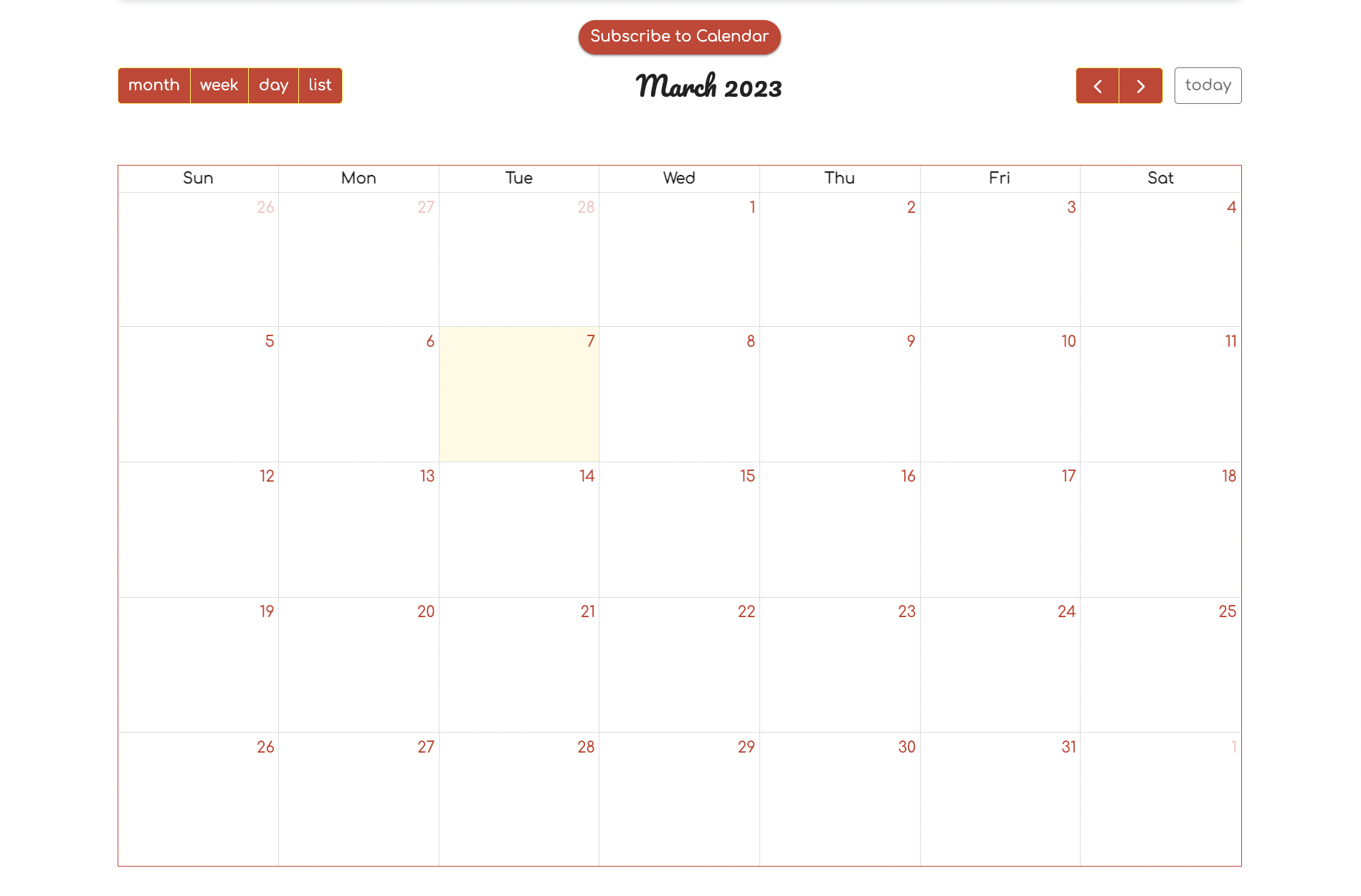 6. You can also display an Upcoming Events Feed on your website calendar page. Contact Support@spillover.com if you would like to add an upcoming events feed. (It will be styled to match the theme and style of your website)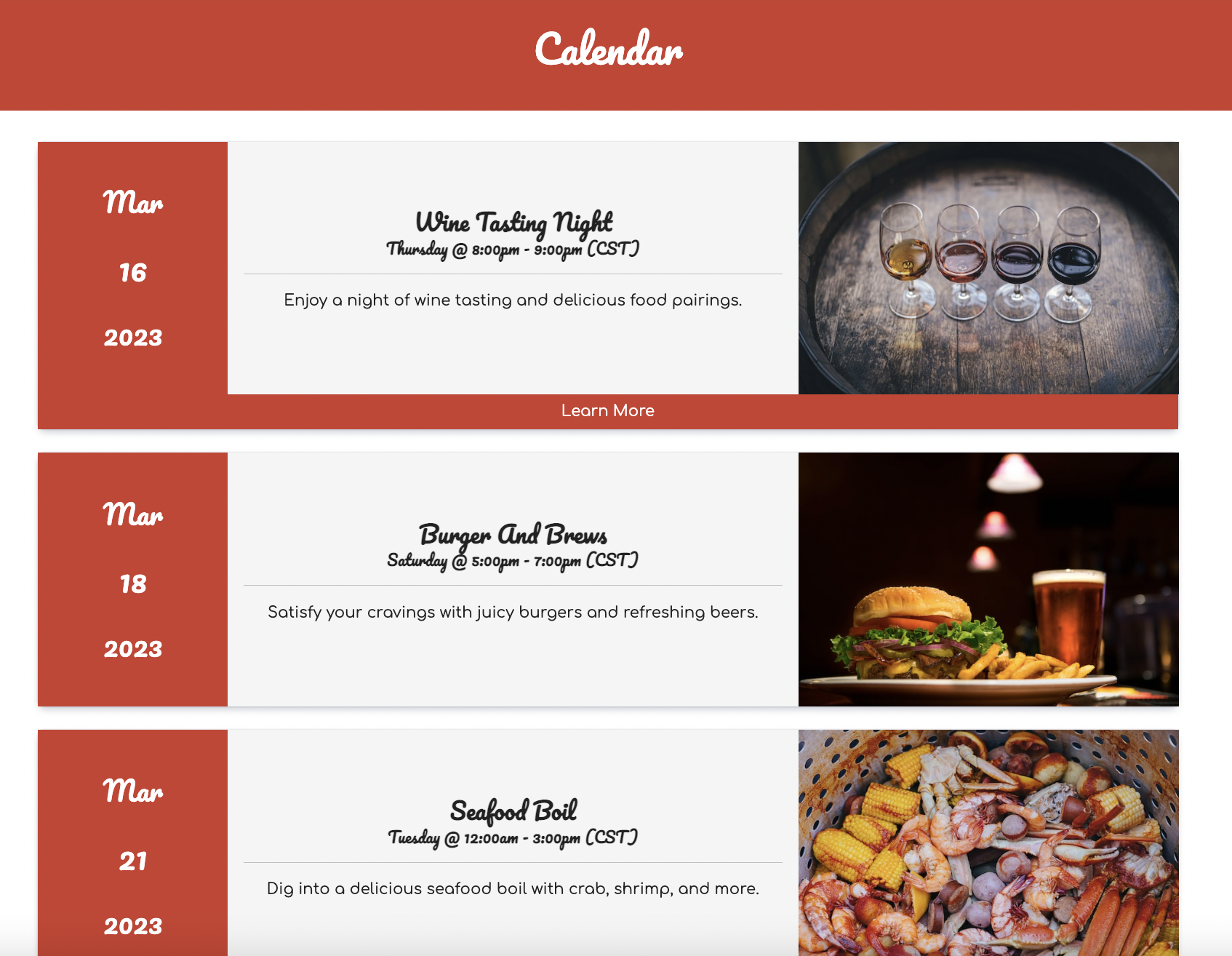 Related Articles

Adding an Instagram Feed to your website

Note: You can also contact Support create this page and widget for you by opening a Support Ticket or emailing support@spillover.com Note : You must have a Senalysis license and have your instagram account connected to Senalysis before you can add an ...

Adding an event to your Website Events Calendar

1. You add events to your website calendar via your Engage Command Center . Log in to your Engage Admin and click on "Calendar" under the 'Engagement' section of the left Navigation. 2. Click on the "Create New Event" button to add an event to your ...

Subscribe to your Campaign Calendar

Subscribing to Campaign Calendar 1. Open Campaign Calendar in your Engage Admin and Click Subscribe 2. Copy the URL for the calendar ICS File. Adding to Google Calendar 1. Open Google Calendar and Click "+" to Add a New Calendar and then choose "From ...

Accessing your Engage Campaign Calendar

The Engage Campaign Calendar allows you to view your Monthly Marketing plan : current month as well as previous and future months. You can see all your scheduled email campaigns, Facebook, Instagram, Twitter and Google posts and Website Calendar ...

Guide 4: Getting started with your Engage Website Management Tools

Adding a Home Page Popup message to your website Adding an event to your Website Events Calendar Adding Blog Posts to your website Making simple edits to your website pages e.g. editing About Us copy Updating your Website Navigation Making Simple ...