1. Scroll down on the left navigation of your Engage Admin and click "Pages".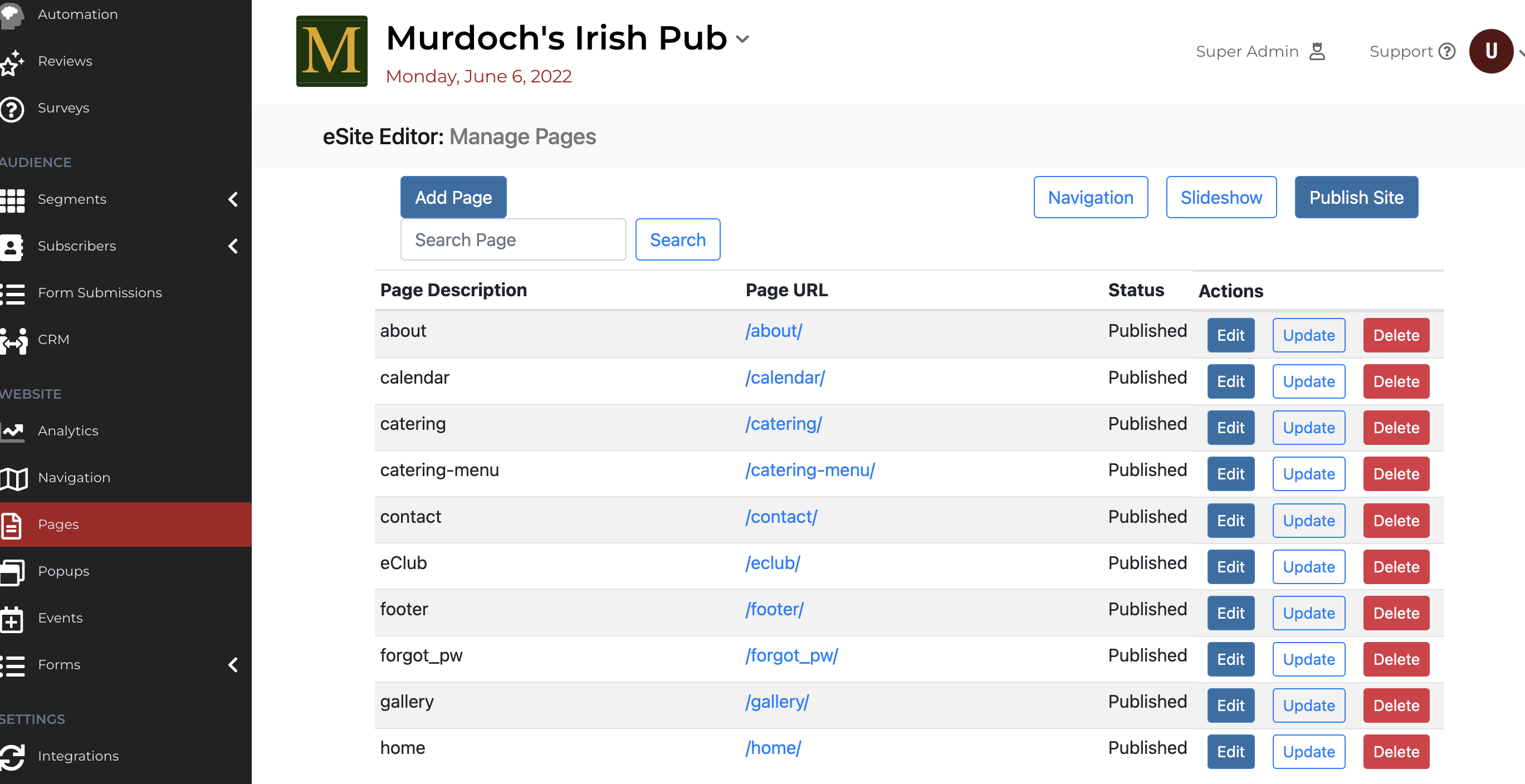 2. Select the page to edit by clicking "Edit" on the right-hand side.

3. Click on the text in the green box to display the Content Editor and edit the page.

4. This section of the eSite Editor is where all content is added. Pictures, Videos, text, iframes, forms and hyperlinks can all be placed on a page by editing this section. We recommend copying the source code to a text editor before making changes so you can revert if needed.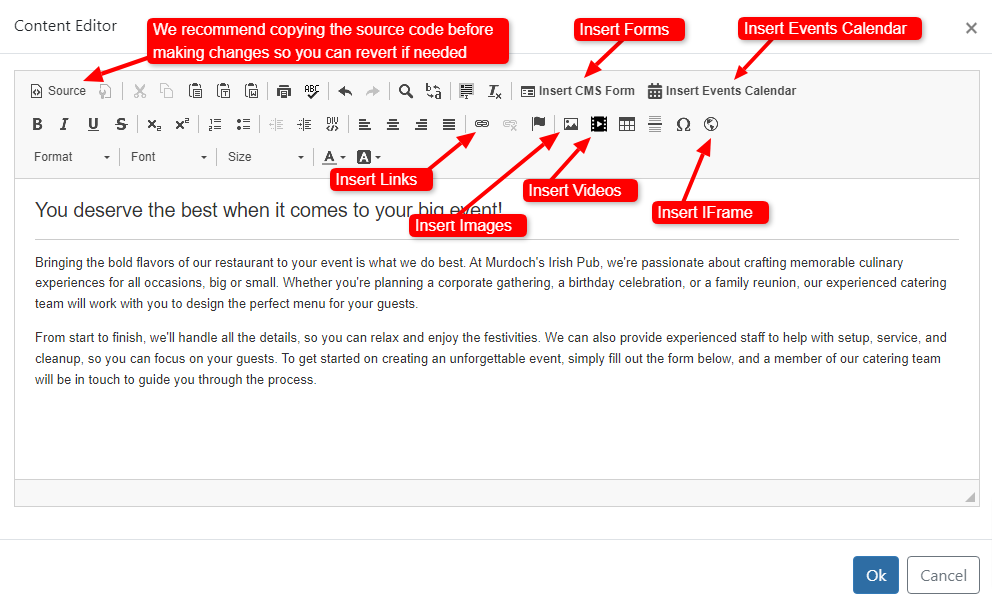 5. An Image can be added by clicking on the "Image" icon on the toolbar. Select an image
by clicking the "Upload" tab to select an image from your computer.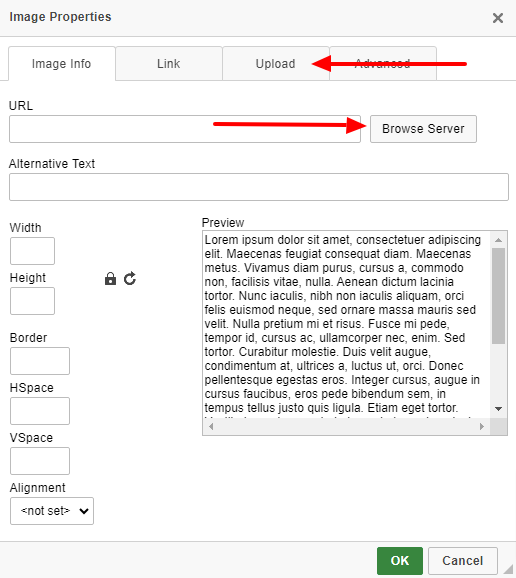 6. Add text to the page by simply typing into the body of the editor. Select the styling of the text by clicking on the dropdowns for "Heading", "Font", "Size", and Colors.

7. Add a hyperlink to a website by clicking the chain link icon in the editor and entering the website URL into the "URL" box. Email Campaigns can also be linked by clicking the "Link Type" dropdown and selecting "Email". Click "OK" to finish.