1. Log into admin.spillover.com

2. Click the three lines to expand left navigation.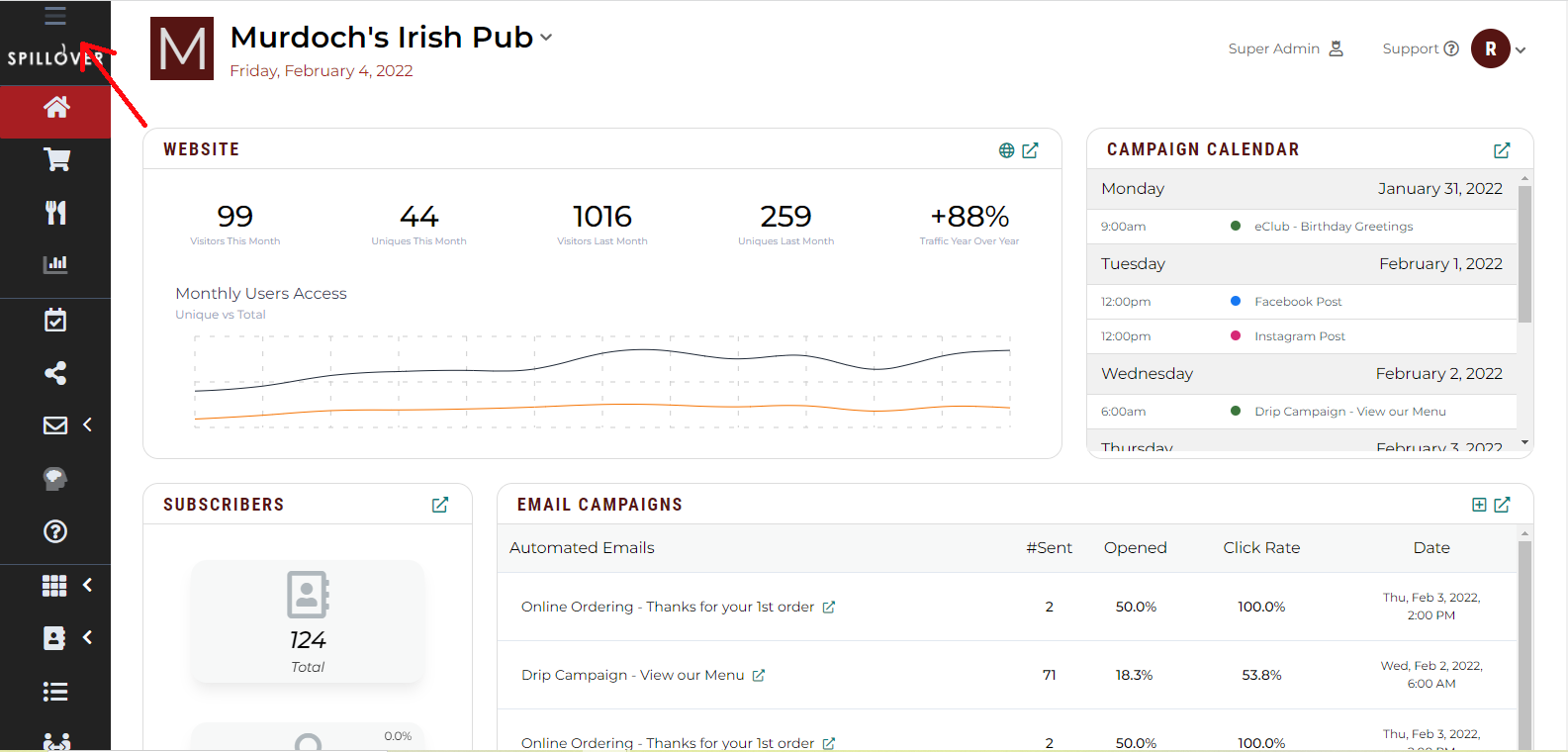 3. Scroll down on the left navigation and click "Pages".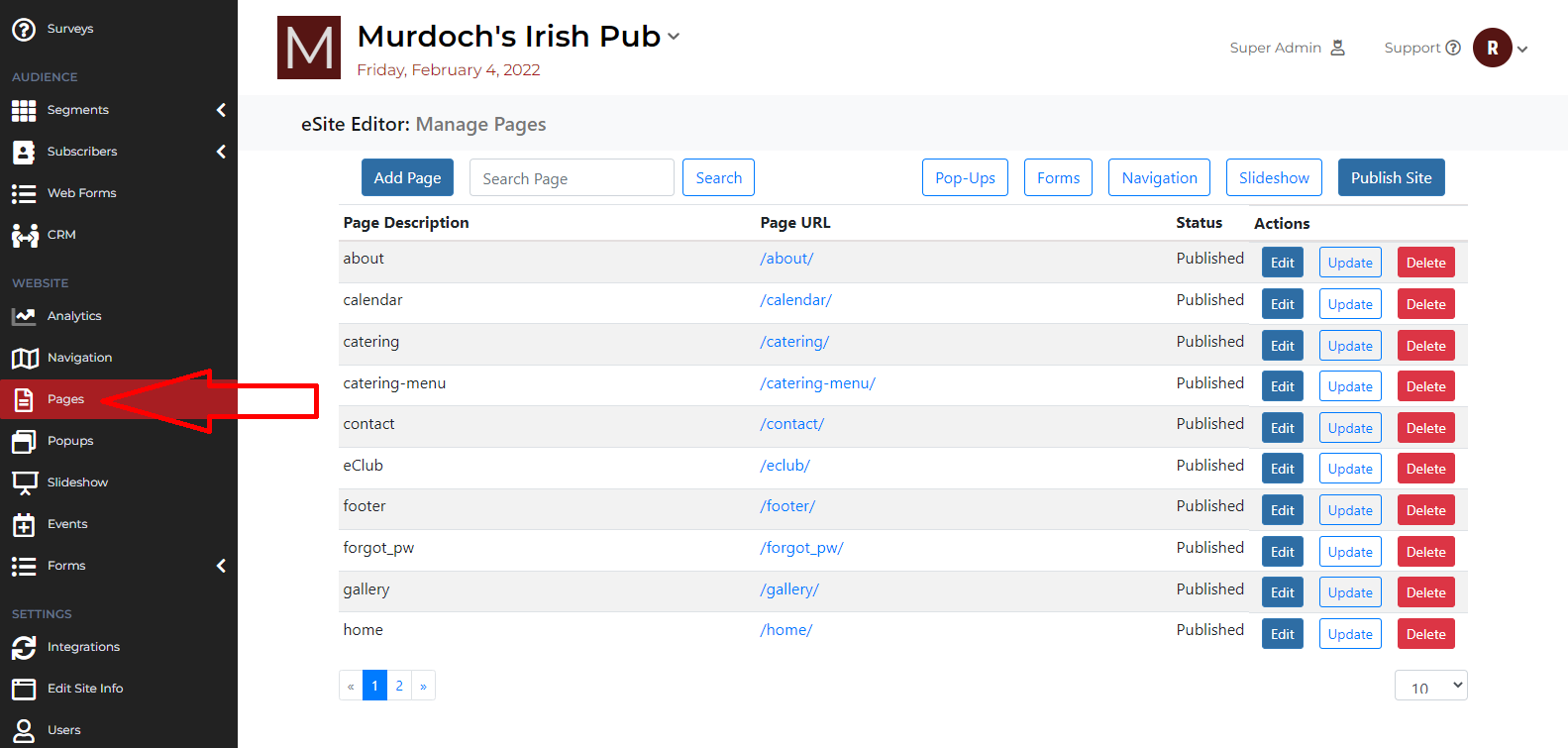 4. Select the page to edit by clicking "Edit" on the right-hand side.

5. Click on the text in the green box to display the Content Editor and edit the page.

6. This section of the eSite Editor is where all content is added. Pictures, surveys, text, iframes, and hyperlinks can all be placed on a page by editing this section.

7. An Image can be added by clicking on the "Image" icon in the third row of the toolbar. Select an image by either selecting "Browse Server" where images already loaded in the

course database can be found or by clicking the "Upload" tab to select an image from a computer.

8. Add text to the page by simply typing into the body of the editor. Select the styling of the text by clicking on the dropdowns for "Heading", "Font", "Size", and Colors.

9. Add a hyperlink to a website by clicking the chain link icon in the second row of the editor and entering the website URL into the "URL" box. Emails can also be linked by clicking the "Link Type" dropdown and selecting "Email". Click "OK" to finish.