Updating your website navigation
1. Click on Navigation in the Website Section

2. You can add a new Navigation Link or Sub Navigation Link. You can change the order of your navigation.

3. Add either website page or external URL link and enter a Title to display on the Navigation. Click Save.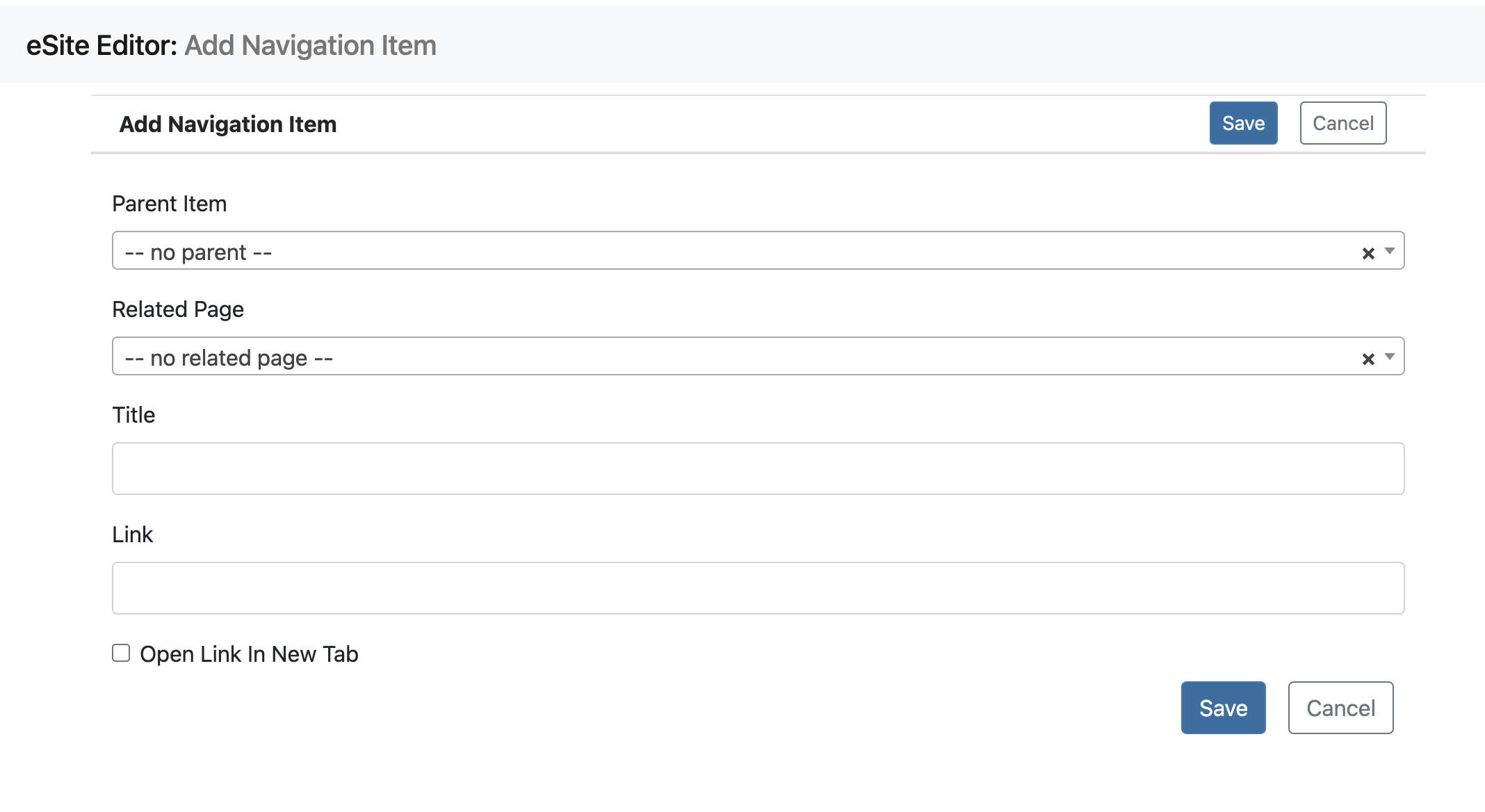 Related Articles

Making Simple Edits to Website Form / Updating a Form Recipient

1.Click on Forms->Editor In website section of Engage Admin navigation 2. You can change the order of the fields by dragging a field and/or you can add a new field. 2. There are a number of field types you can add. 3. You can add or delete the form ...

Getting started with your Engage Website Management Tools

Adding a Home Page Popup message to your website Adding an event to your Website Events Calendar Making simple edits to your website pages e.g. editing About Us copy Updating your Website Navigation Making Simple Edits to Website Form / Updating a ...

Website Analytics

1. Click on Analytics in Website section of Navigation. 2. A Summary Report Displays (this may take a few seconds to load). You can change the period, and drill into additional analytics on left panel.

Adding a new page to your website

1. Select Pages from the website section of the Navigation. 2, Select 'Add Page' to create a new page, When adding a new page, the design elements of the existing site will be automatically copied over. 3, See below for ab explanation of all ...

Editing Content on your website

1.. Scroll down on the left navigation of your Engage Admin and click "Pages". 2. Select the page to edit by clicking "Edit" on the right-hand side. 3. Click on the text in the green box to display the Content Editor and edit the page. 4. This ...