1. How to Access
Access the Reviews Manager via the navigation link under Engagement Tools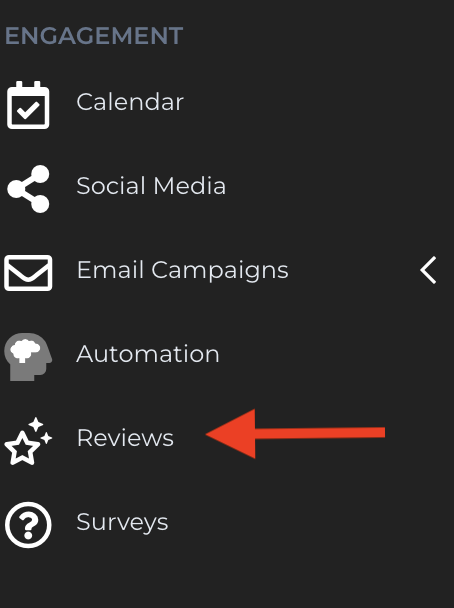 2. Reviews Manager Settings

Click on the "My Reviews Setting Button" on top right to view and configure the Settings .
- the URL link for your Spillover MyReviews. You can copy this link and add it to email campaigns, Social media posts, your website and also create QR Code Table Tents.

- you can toggle on/off email notifications

- you can set a star rating required to direct the reviewer to also submit the review to google.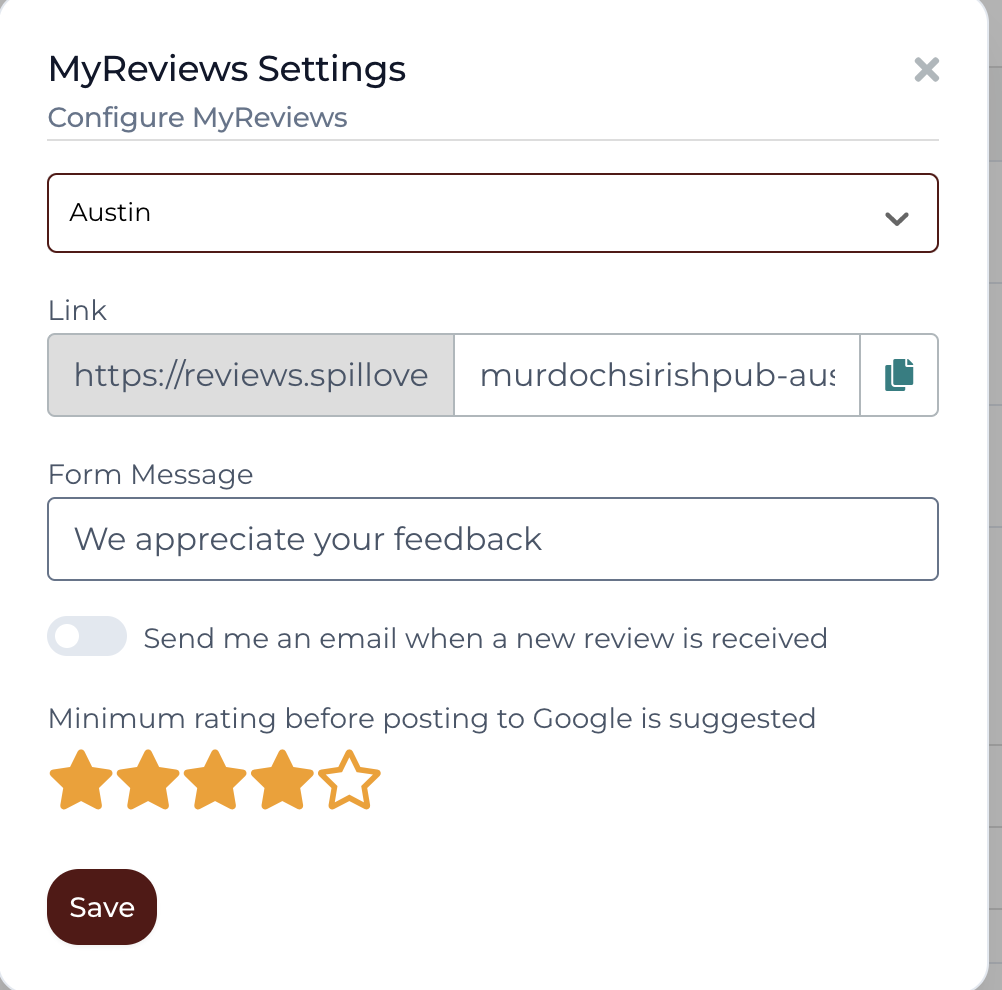 3. Managing Unpublished Reviews

View all Unpublished Reviews from Spillover MyReviews, Google & Yelp. You can filter by Date, Source, Star Rating and Keyword. To Publish a review on your website carousel click the "+" next to the review.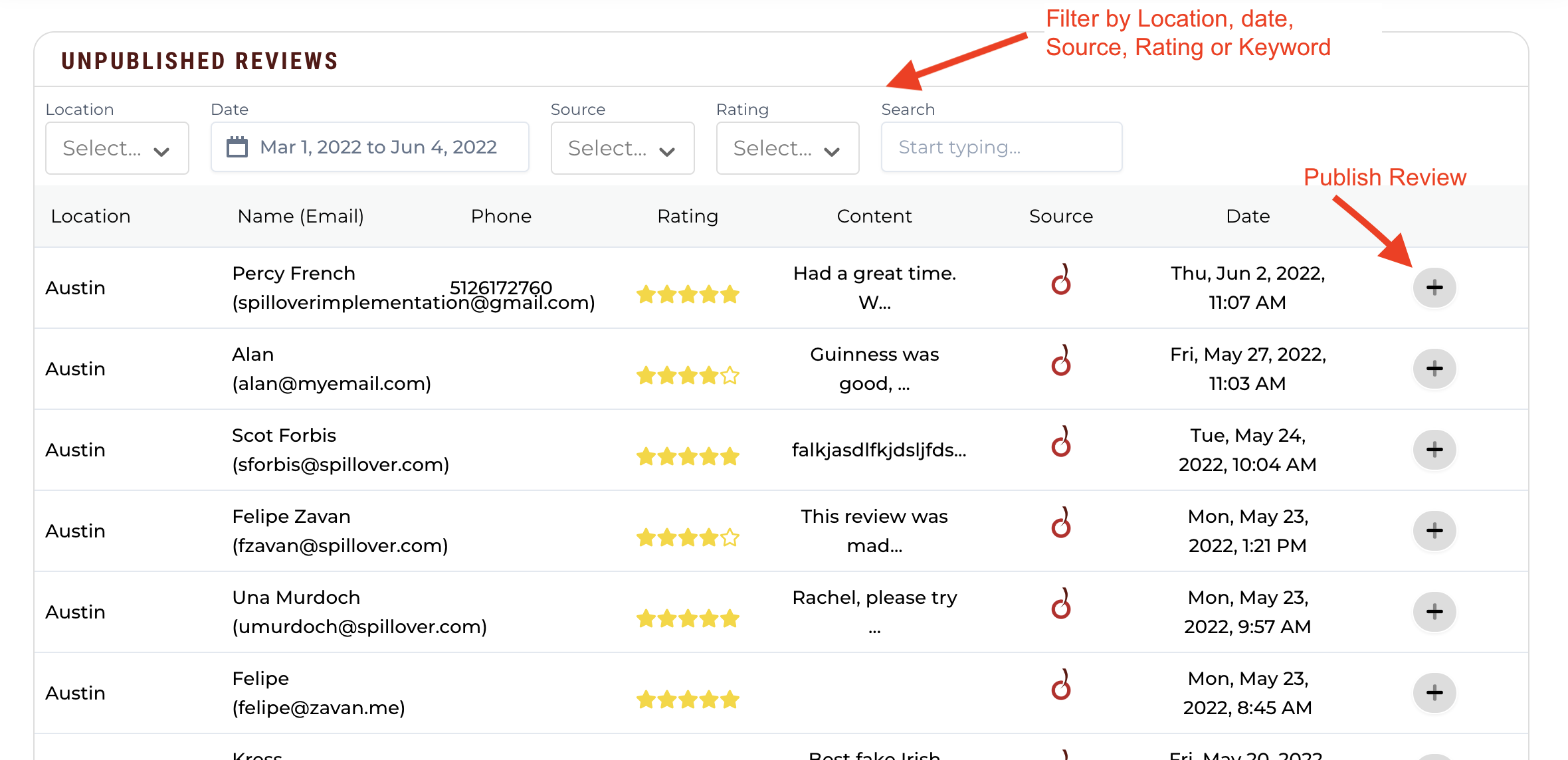 4. Managing Published Reviews

Click on the "-" to remove a review from your Website Reviews Carousel.