Accessing your Engage Management Dashboard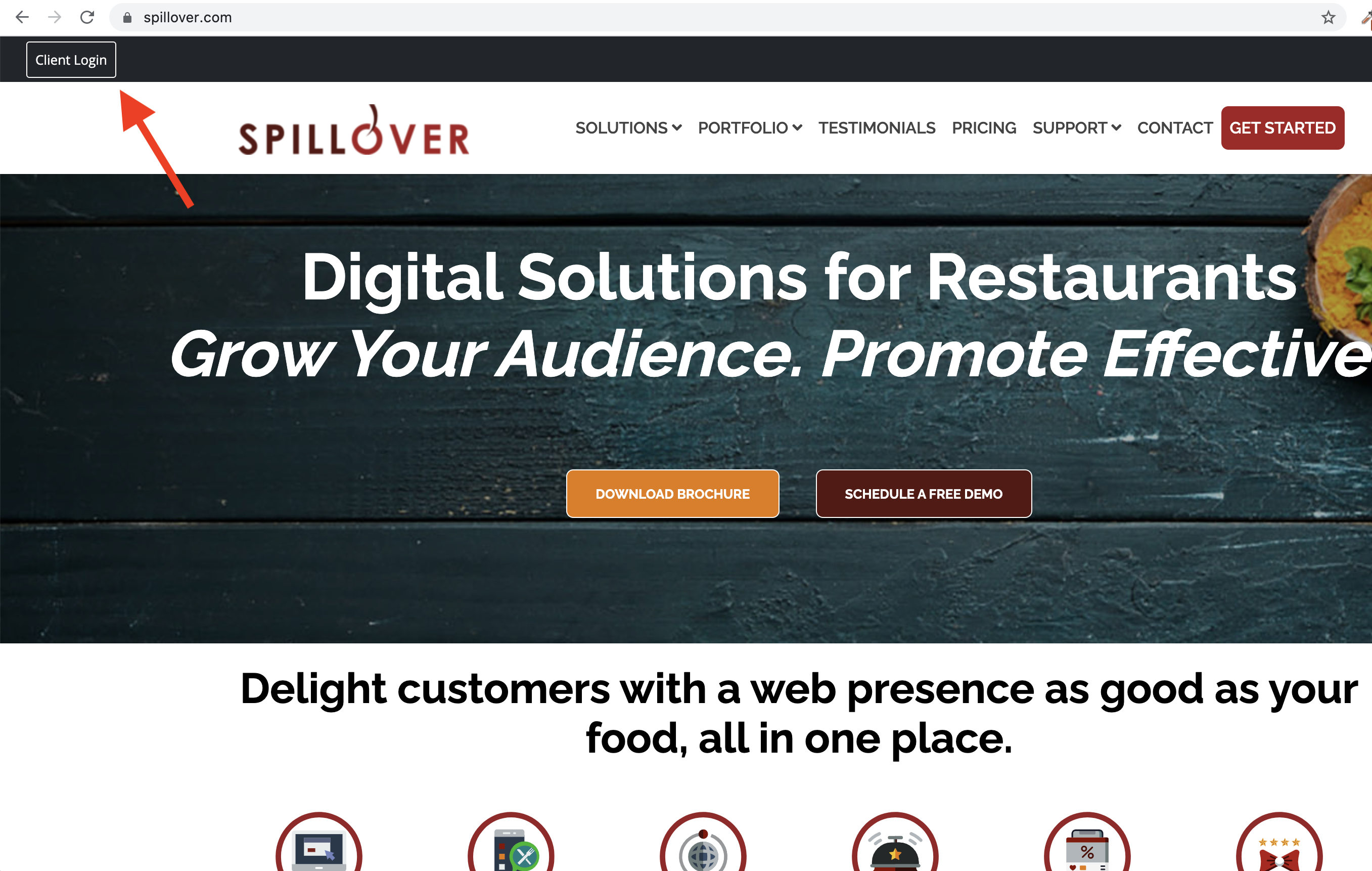 2. Enter your email address and password. If you forget your password please click the password reset link.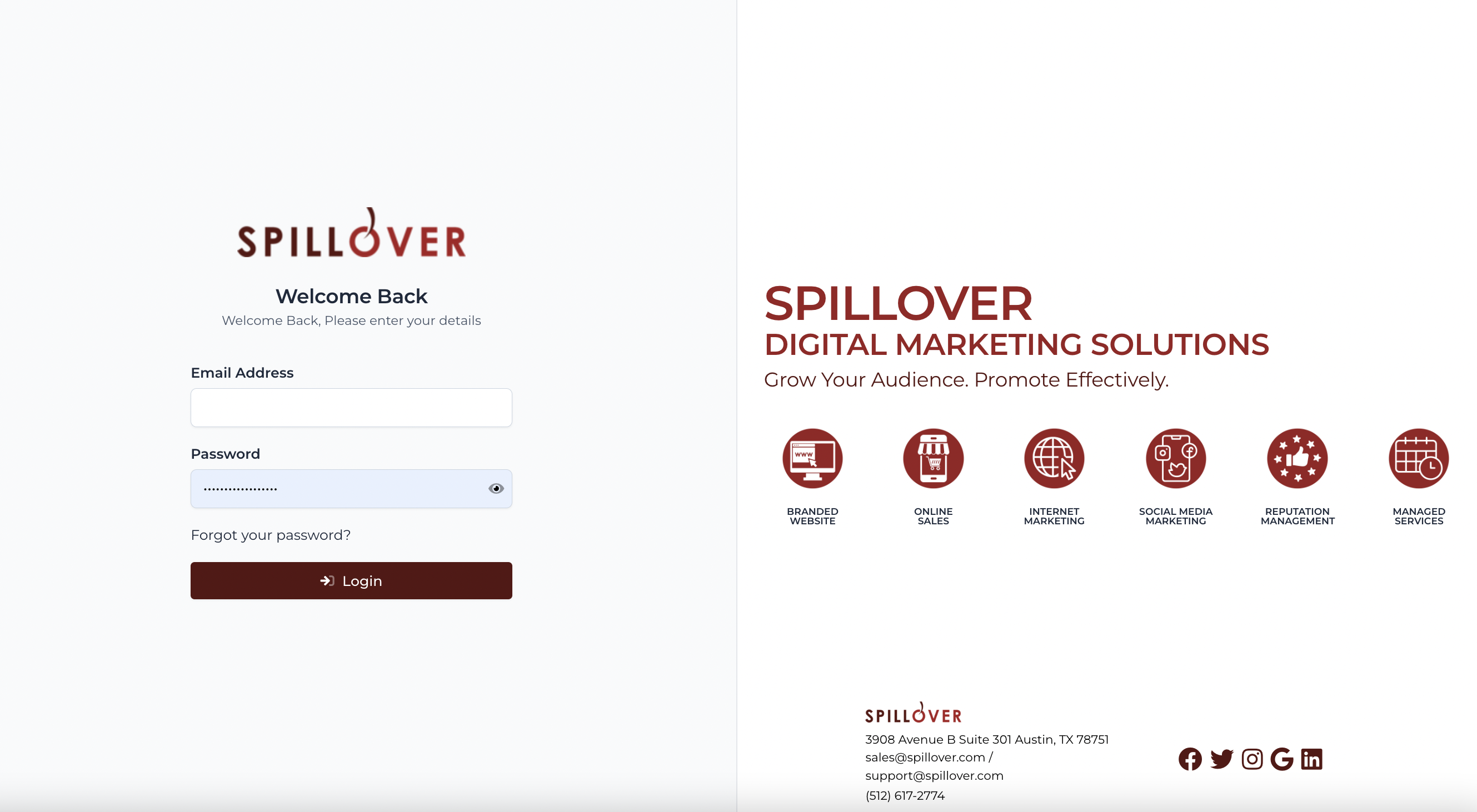 3. Your Engage Command Center presents a snapshot of your online activity on a single dashboard and allows you to access all of your engage tools via an easy to use side bar navigation.
The tools are organized by
Online Sales (online ordering & eCommerce Store),




Engagement (Email & Social Media Marketing and Review Management & Survey tools),




Audience (Subscriber Database and Segments)




Website (website management tools).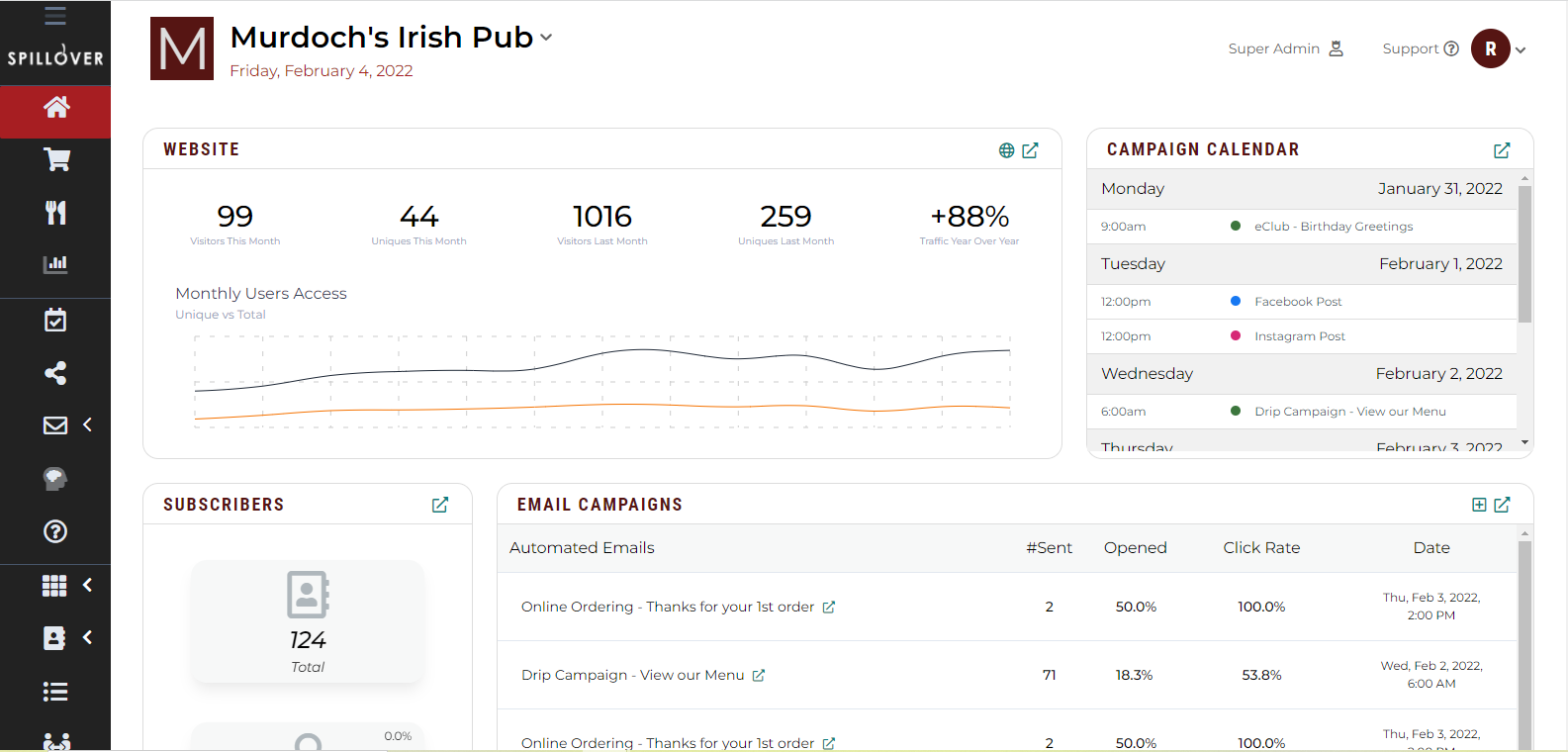 Related Articles

Resetting your ENGAGE Management Dashboard Password

1. Go to Engage Management Dashboard Login Screen : https://admin.spillover.com/ and click on the Forgot Your Password link. 2. Enter the email address that was used when your Engage account was created. 3. Go to your email and find the Reset ...

Accessing all Engage Tools via the Management Dashboard

All Engage Tools can be accessed via the collapsible left Navigation Bar of your Management Dashboard. You can also access your Monthly Consolidated Reports here (located beneath the Home link). Tools are organized into the following categories : 1. ...

Engage Management Dashboard Overview

Your Dashboard includes a number of widgets that give you a snapshot of all your Online Sales and Digital Marketing Activity. 1. Website Widget Shows visitors to your website this month and trend over time. You can view your website by clicking the ...

Accessing your Engage Management Dashboard for the first time

1. You should receive a welcome email to the email address you provided to the activation team. You will be asked to confirm your account and set your password .