Setting Holiday Hours in your Online Ordering Solution
2. Click on the online order button on the left navigation panel.


2.
Go to Settings-> Set Holiday in the Online Ordering Admin.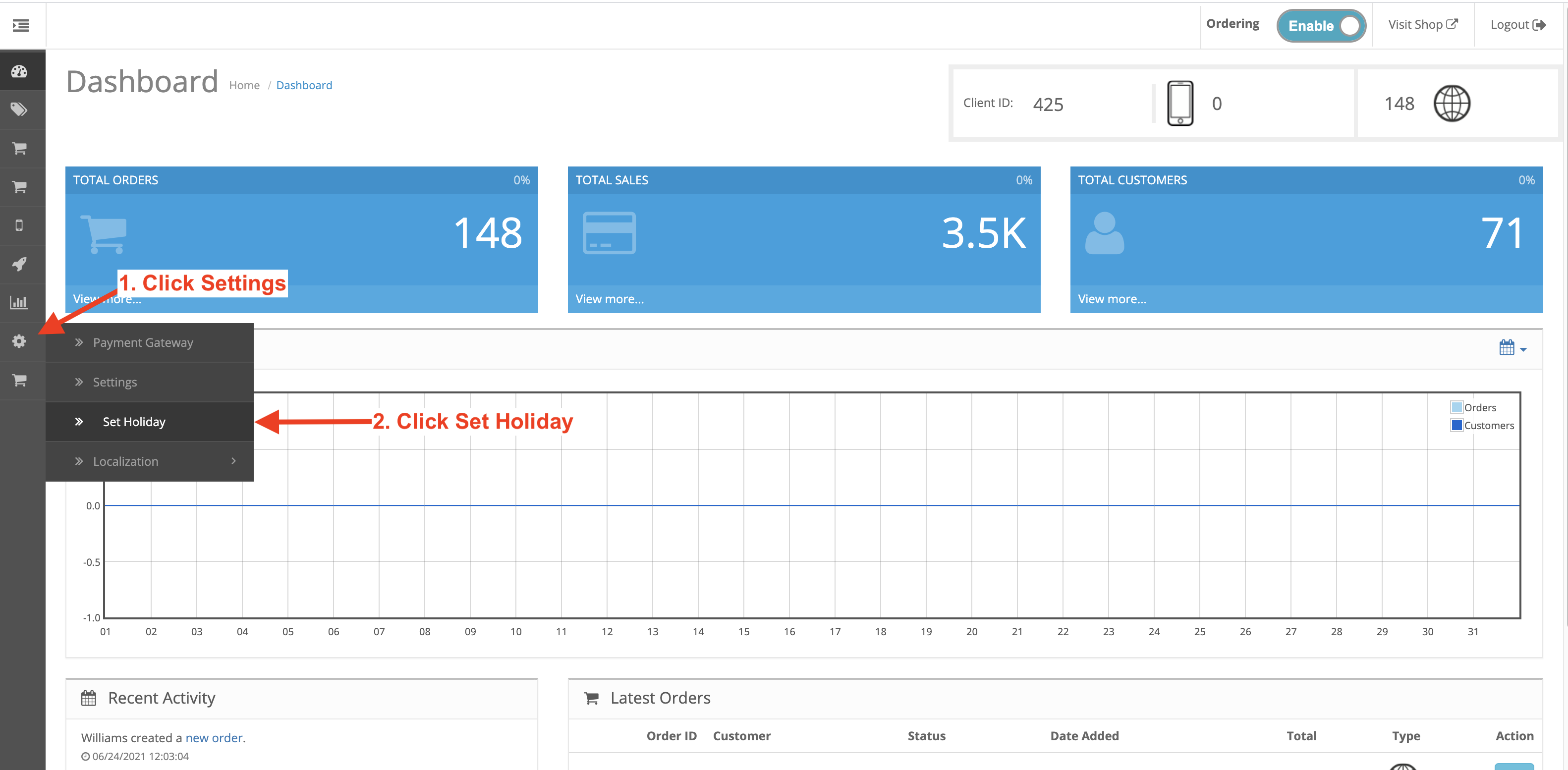 3. If you have more than 1 location you will see all of them listed. Click "edit" for the location that you want to add holiday hours for.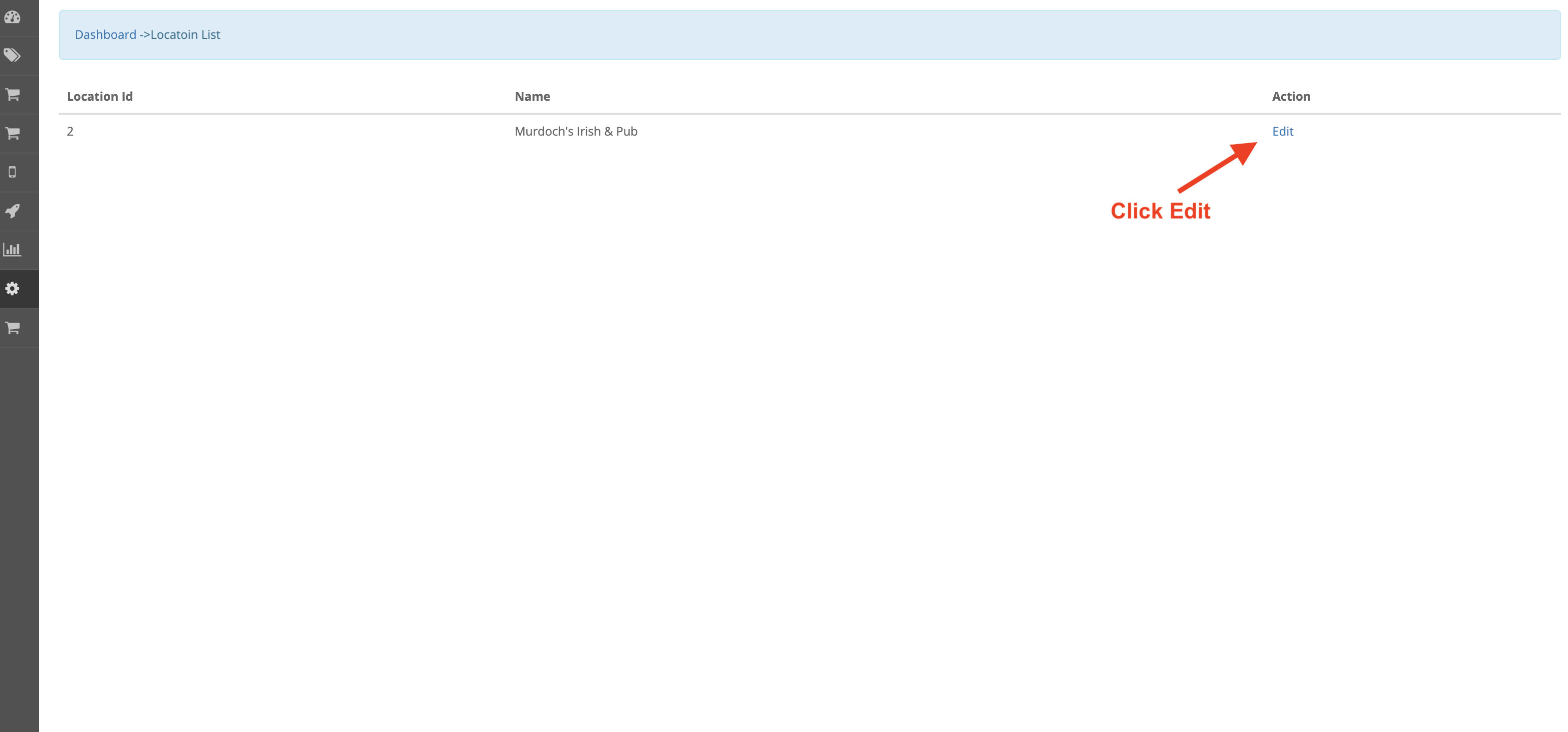 4. Enter the Name of the Holiday and the date.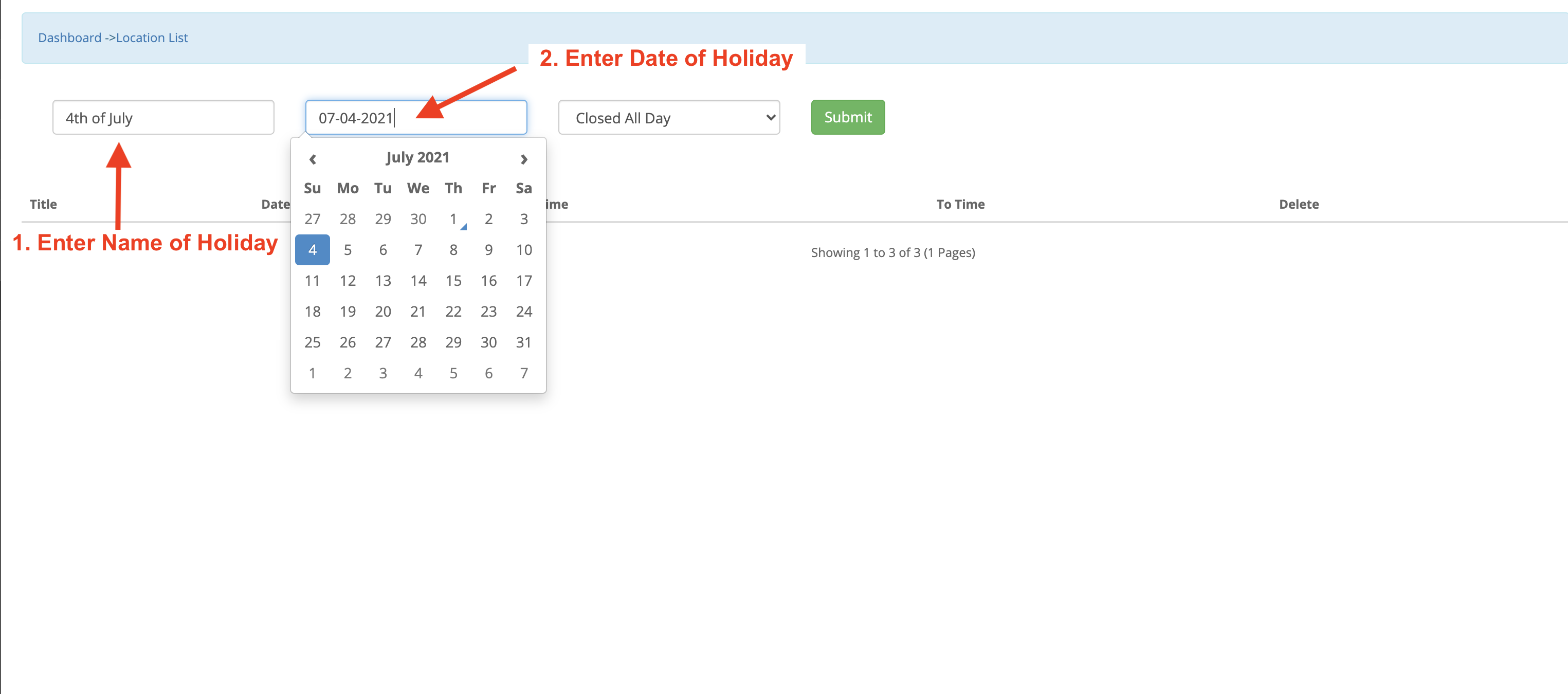 5. Choose whether you want to be closed all day or set custom hours.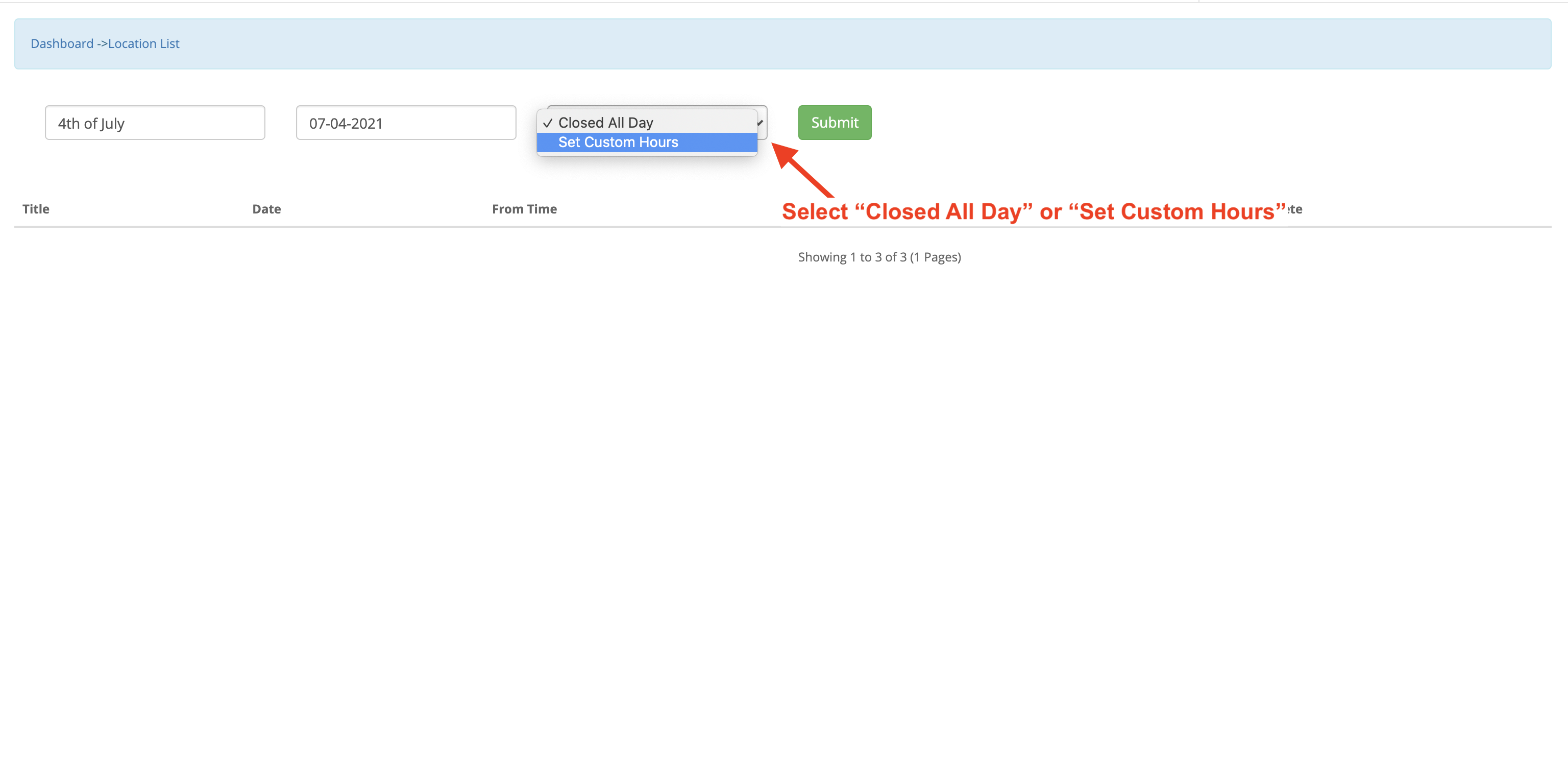 6. Click Submit and you should then see the holiday listed on the screen beneath. Holidays Hours are for a specific date (mm/dd/yyyy) and override the default opening hours. So if you set that you are closed on certain dates the system will automatically close your store on that date without you having to manually close and reopen it.

Related Articles

Setting Holiday Opening Hours (Video)

Learn how to set holiday hours in your online ordering solution. You can set custom opening/closing hours for specific dates or set that you are 'closed all day' on a specific date. Check out this short video: CLICK HERE or view the video below.

Guide 5: Getting Started with your Engage Online Ordering Solution

Training Video 1: Overview of your Online Ordering Admin (Web Browser) Topics Covered in this Video & Links to Additional Support Articles: Enabling/Disabling your Online Ordering via the Admin Updating a Menu item and Enabling/Disabling a menu Item ...

Getting the most out of your Online Ordering (Webinar)

This recorded live training webinar focused on tips and tricks you need to manage your Online Ordering Solution. Topics covered include: Tips on Promoting your Online Ordering Solution Creating Discount Coupons Adding Popup messages to your Online ...

FAQ - Online Ordering Solution

What options are there for managing orders? There are multiple options for handling orders and many of these options can be used at the same time. E.g., get a text alert or an automated call if a print fails. Order Boss iPad Application Receipt ...

Updating your Hours for Pickup and Delivery (Video)

This video shows you how to adjust your opening and closing hours for both Pickup and Delivery in your Online Ordering Solution.