This article shows you how to add and remove Pop Up Messages to the Home Page of your website so you can share important so you can share important updates with your customers e.g. Covid-related updates, New Opening Hours, Changes to Dine-In or Online Ordering Pickup or Delivery, or Special Promotions etc.
2. Click three lines to expand the navigation panel on the left.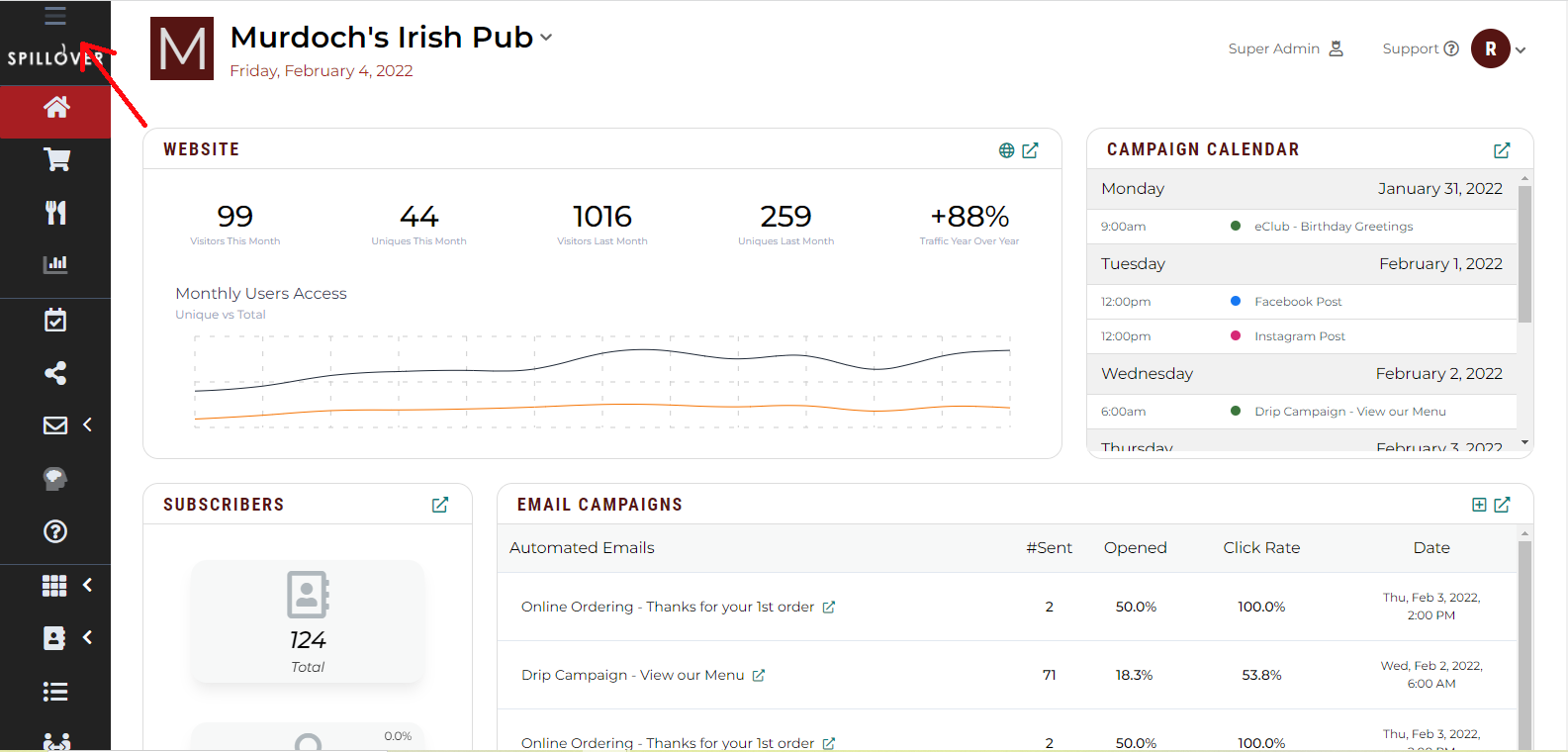 3) Scroll the left navigation down to the "Website" section.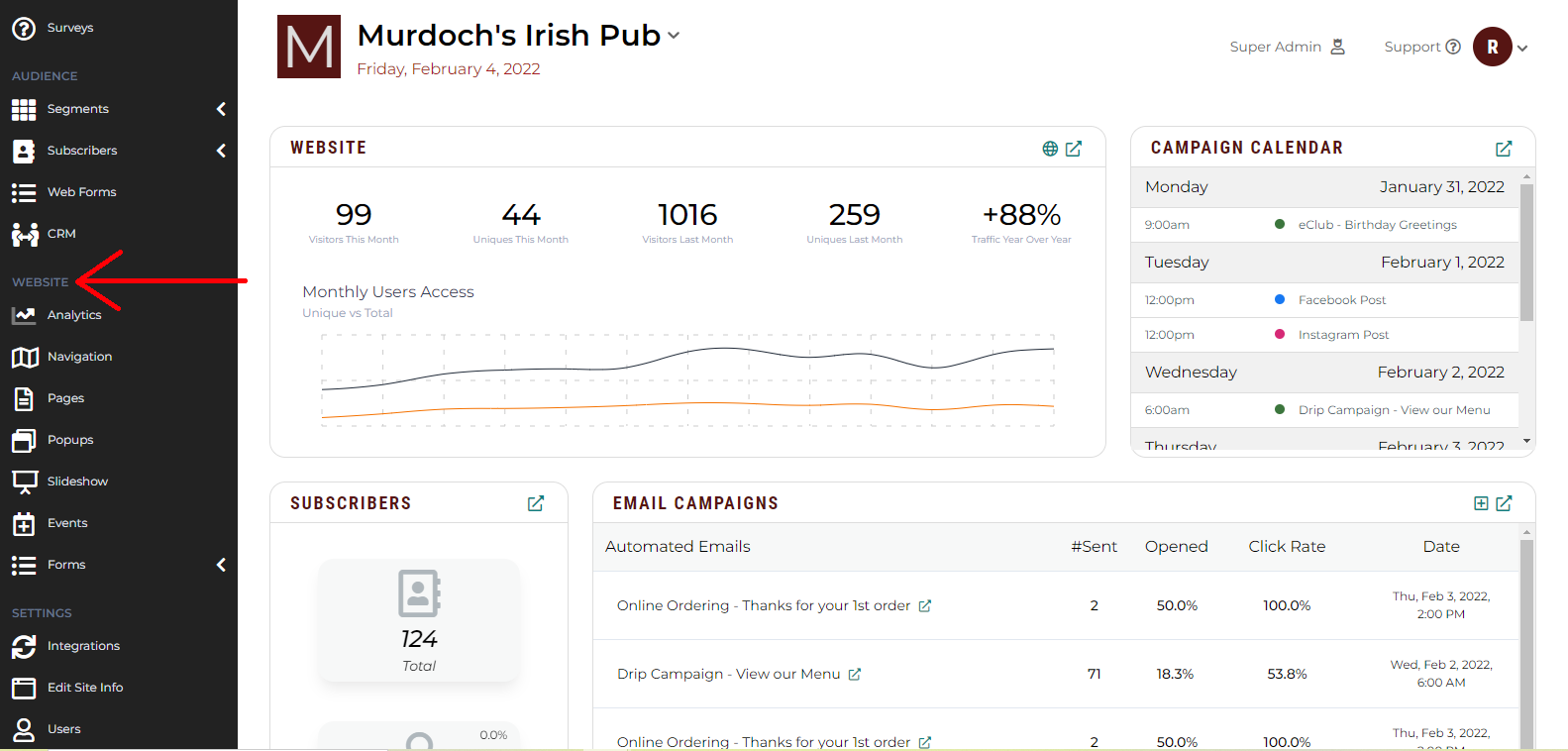 4) Select the "Pop-Ups" option from the side navigation.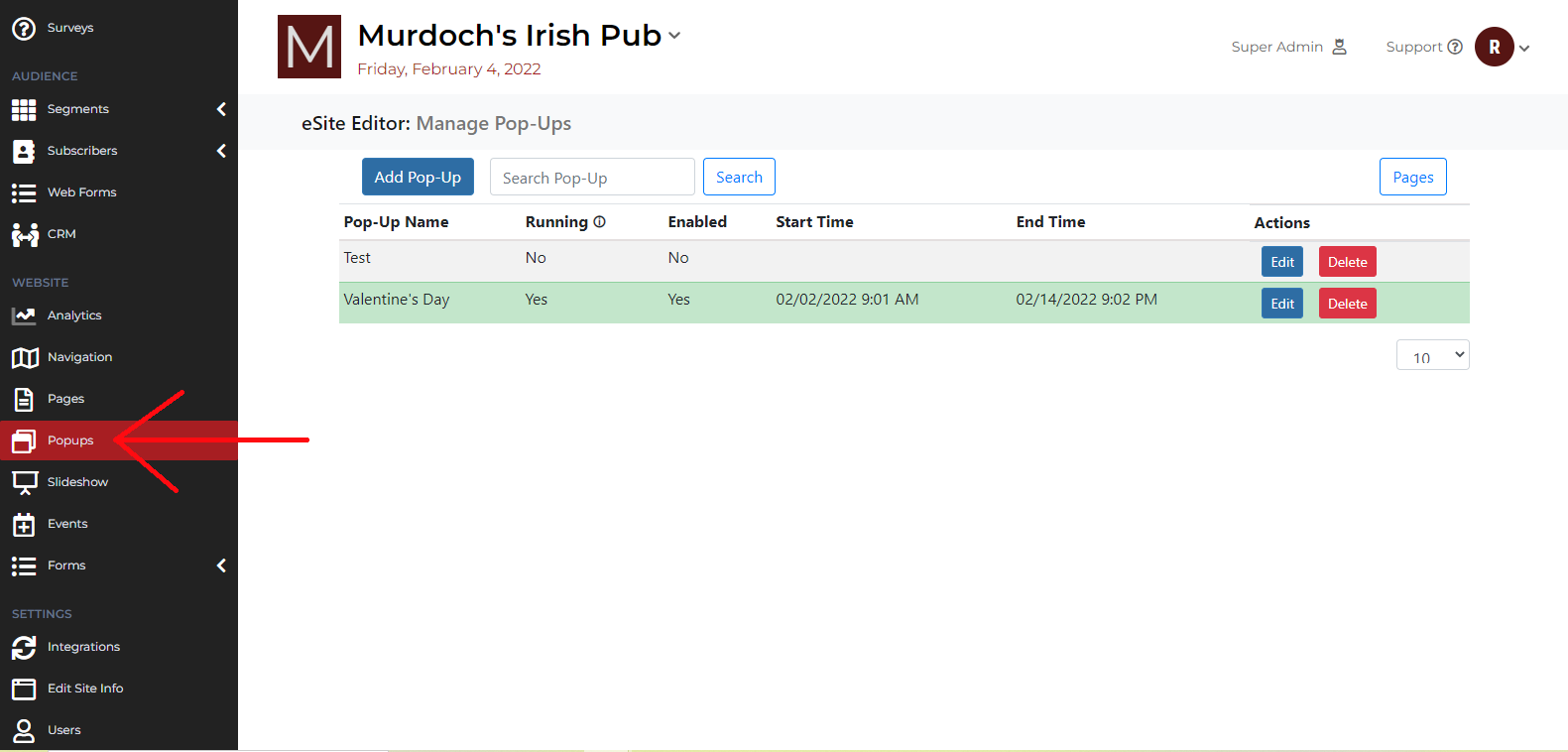 5) On the Pop-Up overview screen you will see your current pop-ups listed in chronological order by start date. You will see your active pop-up highlighted with a green background.
To create a new popup, click on the "Add Pop-Up" button in the top left of the window
6) You will first provide a name for the popup, select if you would like it enabled or disabled, and then choose a time frame (start date and end date) you would like this pop up to be displayed. Please note that if a pop-up is enabled it will only display on the home page during the time frame you have specified, and if you do not specify an end time, it will run indefinitely until disabled. The editor screen for the popup functions the same as the site editor (
Wiki Article
- Starting on 4). You can add images and text. (We recommend an image size
250*500px so it displays well on mobile and desktop)
Once you have finished creating your pop-up, select save in the top right of the window.
7) The next time you visit the website (during the specified time frame) you will see the active popup.

Please note that the pop up uses the built in styling of your website - if you would like to change the styling of the box itself, please reach out to our support team.