Online Ordering The Skip Function
The skip function in online ordering allows you to skip the first couple of screens so that users do not have to click through those selections if there is only one selection available. e.g. Only 1 method (Pickup) and only 1 location choice. To access the Skip Function follow these instructions:

1. open the settings in the online ordering dashboard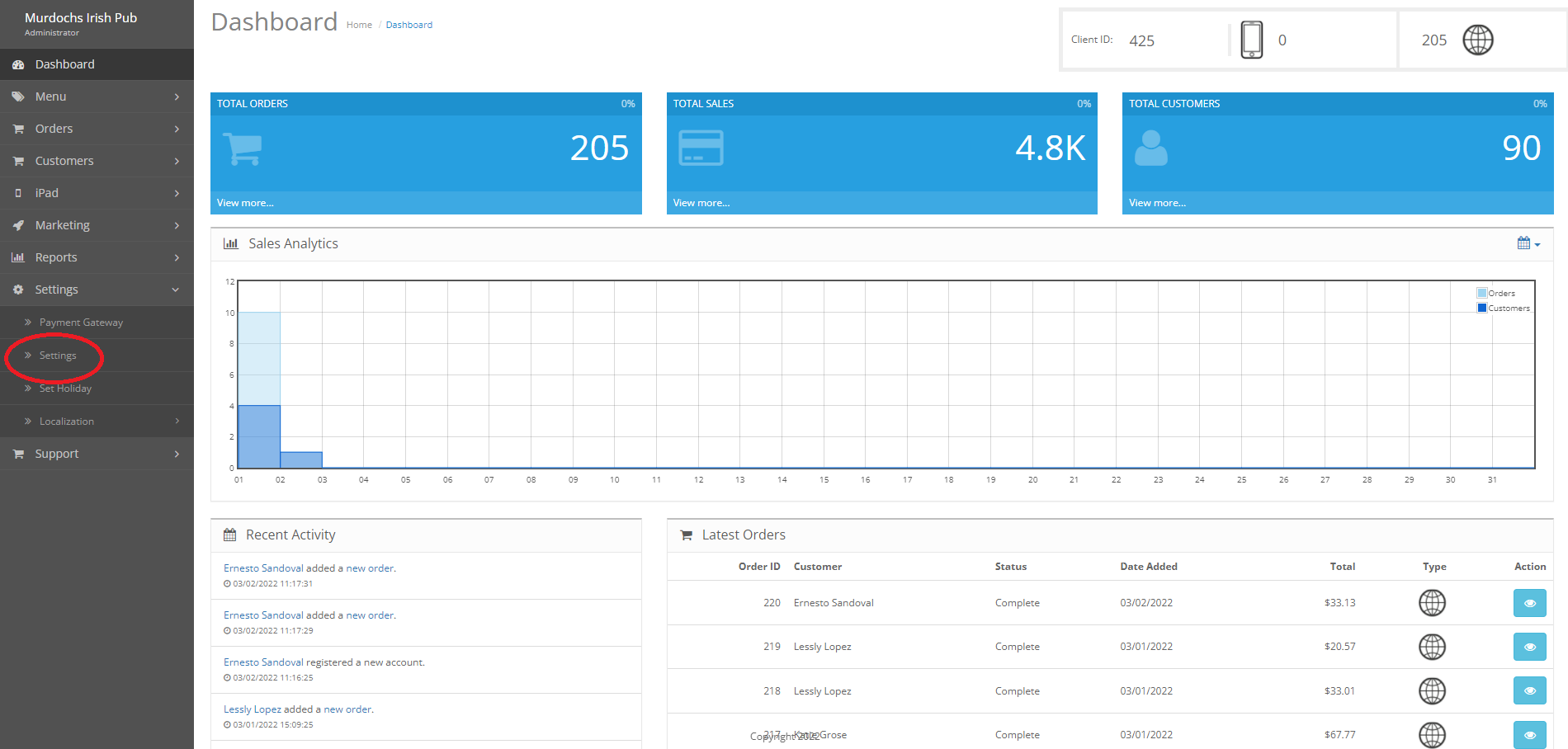 2. click the locations tab, then click the edit button at the far right of the location.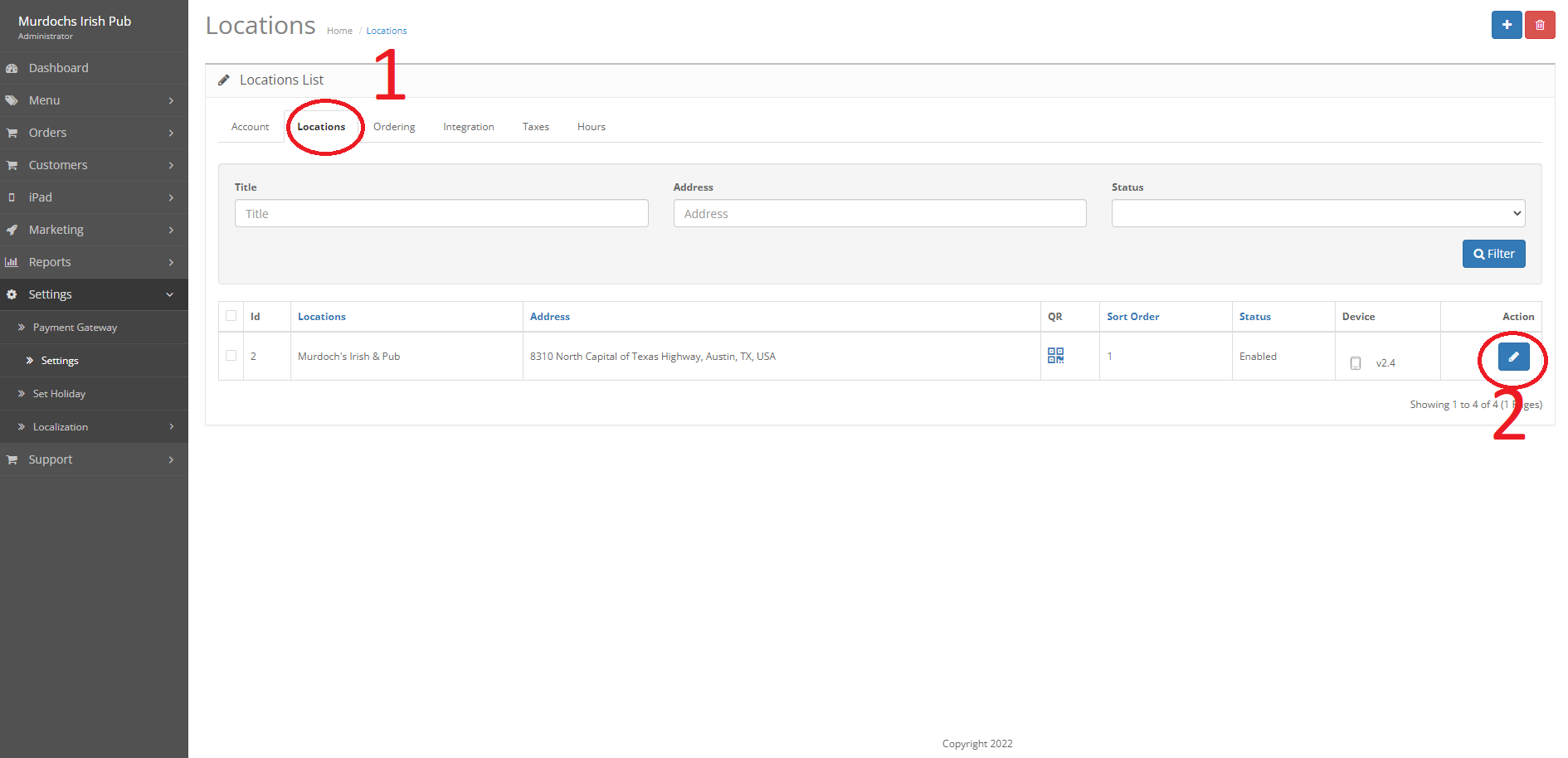 3. Click the ordering tab, then click the Skip tab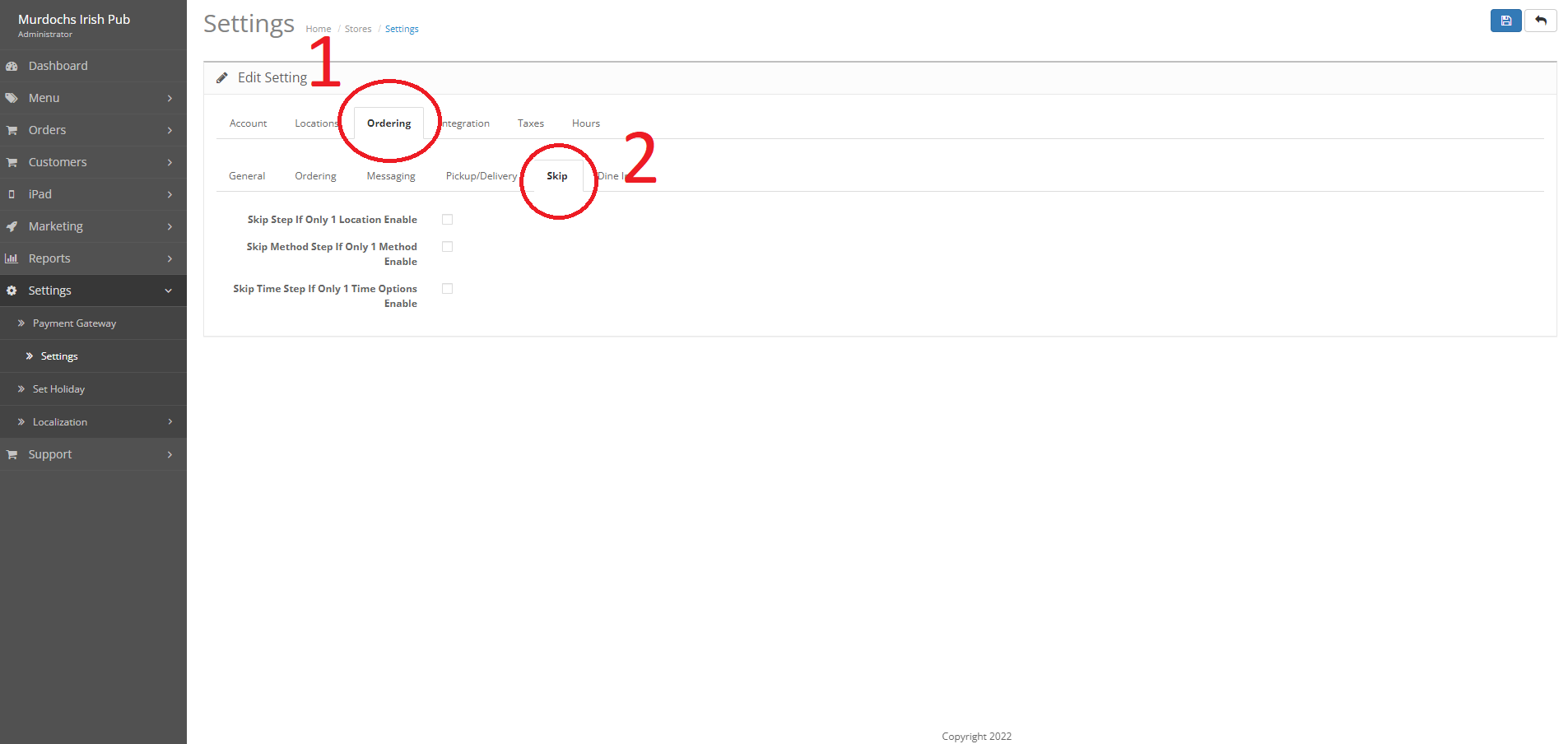 4. Check the 1st checkbox if you only have 1 location and want to skip the locations selection page

5. Check the 2nd Checkbox if you only have 1 method (e.g. Pickup) and want to skip that selections page.
Related Articles

Guide 5: Getting Started with your Engage Online Ordering Solution

Training Video 1: Overview of your Online Ordering Admin (Web Browser) Topics Covered in this Video & Links to Additional Support Articles: Enabling/Disabling your Online Ordering via the Admin Updating a Menu item and Enabling/Disabling a menu Item ...

Tips for promoting your online ordering business

After you go live you will receive a URL link for your Online Ordering solution that you can publish anywhere your business has a presence on the internet. This article includes some quick and easy tips to help you let the world know you are ready to ...

FAQ - Online Ordering Solution

What options are there for managing orders? There are multiple options for handling orders and many of these options can be used at the same time. E.g., get a text alert or an automated call if a print fails. Order Boss iPad Application Receipt ...

Getting the most out of your Online Ordering (Webinar)

This recorded live training webinar focused on tips and tricks you need to manage your Online Ordering Solution. Topics covered include: Tips on Promoting your Online Ordering Solution Creating Discount Coupons Adding Popup messages to your Online ...

Adding your Online Ordering Link to Google Business

1. Log into your Google Business Account. If you haven't claimed your Google Business follow these instructions : Claiming your Google Business 2. Click on "Food Ordering" in the left navigation, enter your Online Ordering URL ...