Adding Spillover as a Manager to your Google Business to Update your Online Ordering Link
Instructions on how to add Spillover as a Manager to your Google Business Profile to update your Online Ordering Link

2. Click on 'Add Users'

3.
Add user
spilloveronlineordering@gmail.com email address and click "Invite"
4. Choose
Manager
role from drop down list.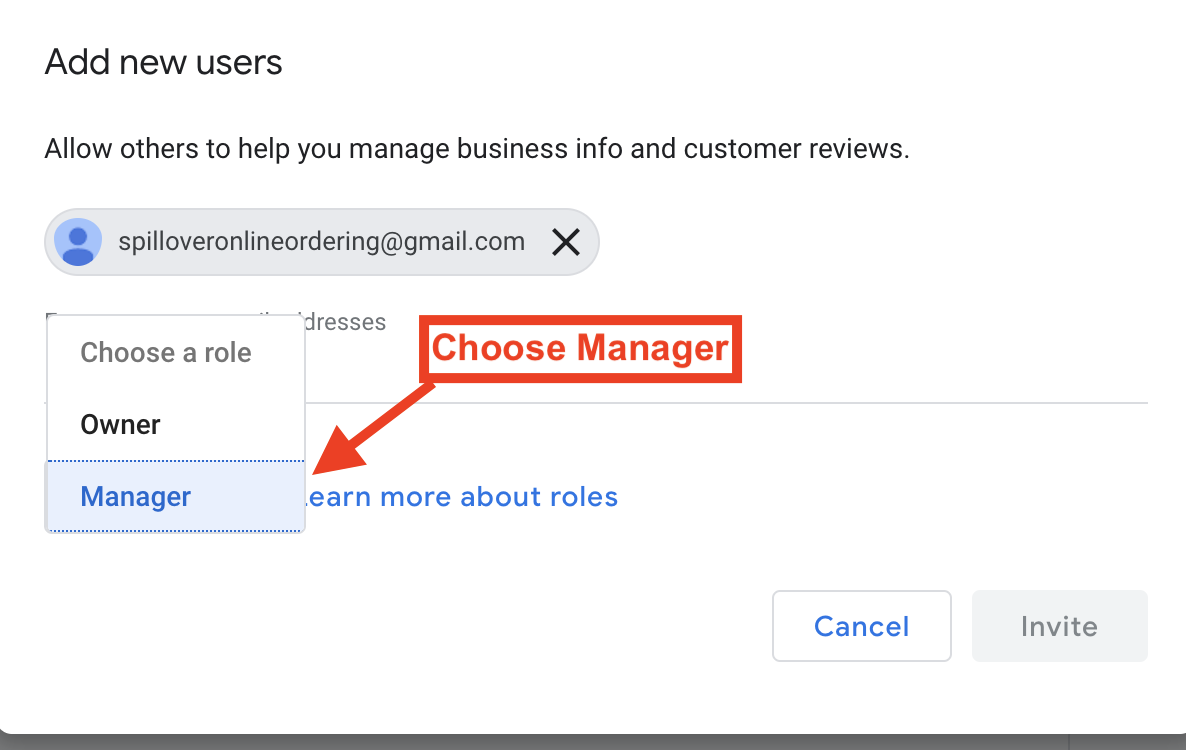 ​
5. Click Invite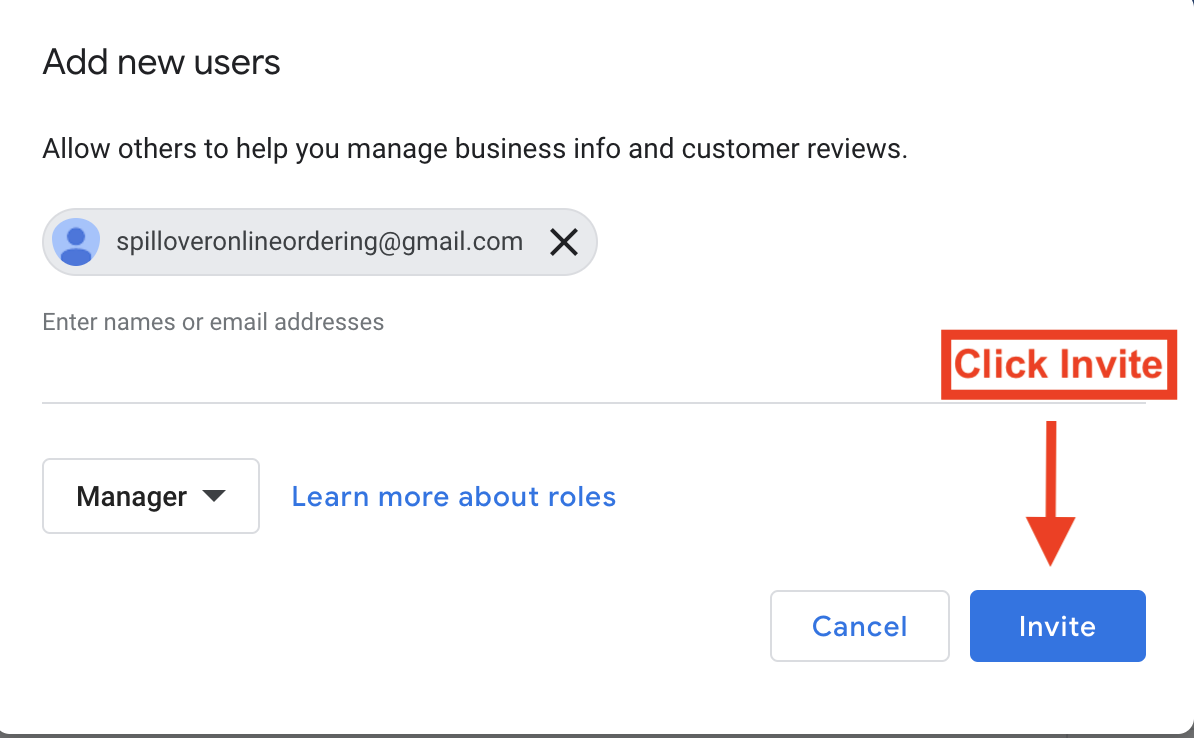 Related Articles

Adding your Online Ordering Link to Google Business

1. Log into your Google Business Account. If you haven't claimed your Google Business follow these instructions : Claiming your Google Business 2. Click on "Food Ordering" in the left navigation, enter your Online Ordering URL ...

Tips for promoting your online ordering business

After you go live you will receive a URL link for your Online Ordering solution that you can publish anywhere your business has a presence on the internet. This article includes some quick and easy tips to help you let the world know you are ready to ...

Generating Order Reports

Generating an Order Report 1. Click on Online Ordering in your Engage Dashboard to navigate to your Online Order Admin. There click on Reports > Orders->Orders 2. Select the Start and End date that you want to run the report for e.g. it can be 1 ...

Guide 5: Getting Started with your Engage Online Ordering Solution

Training Video 1: Overview of your Online Ordering Admin (Web Browser) Topics Covered in this Video & Links to Additional Support Articles: Enabling/Disabling your Online Ordering via the Admin Updating a Menu item and Enabling/Disabling a menu Item ...

FAQ - Online Ordering Solution

What options are there for managing orders? There are multiple options for handling orders and many of these options can be used at the same time. E.g., get a text alert or an automated call if a print fails. Order Boss iPad Application Receipt ...