Currently the eCommerce store integrates with UPS and FedEx for shipping calculations. To setup the integration we will need a set of credentials and the process to obtain those will be outlined below.

UPS:

For UPS you will need your login username, password, Access Key, and your account number. The process below is for obtaining the access key needed.

1) With your active UPS account, you will sign in with this following link:
https://www.ups.com/upsdeveloperkit
(or if you are already logged in, you can select the Support tab, then in the left navigation bar select Technology Support and finally select UPS Developer Kit)
2) You will find a section labeled as "How to Get Started" on this page, with the 4th step listed as "Request an access key". You will click this link this link, confirm the account information and choose the UPS account to integrate if you have multiple. Once everything has been confirmed, you will select the "Request Key" button at the bottom.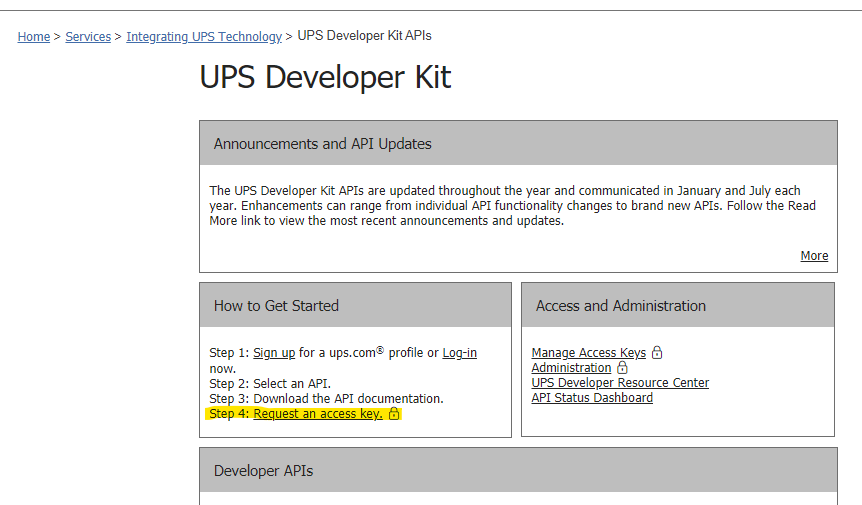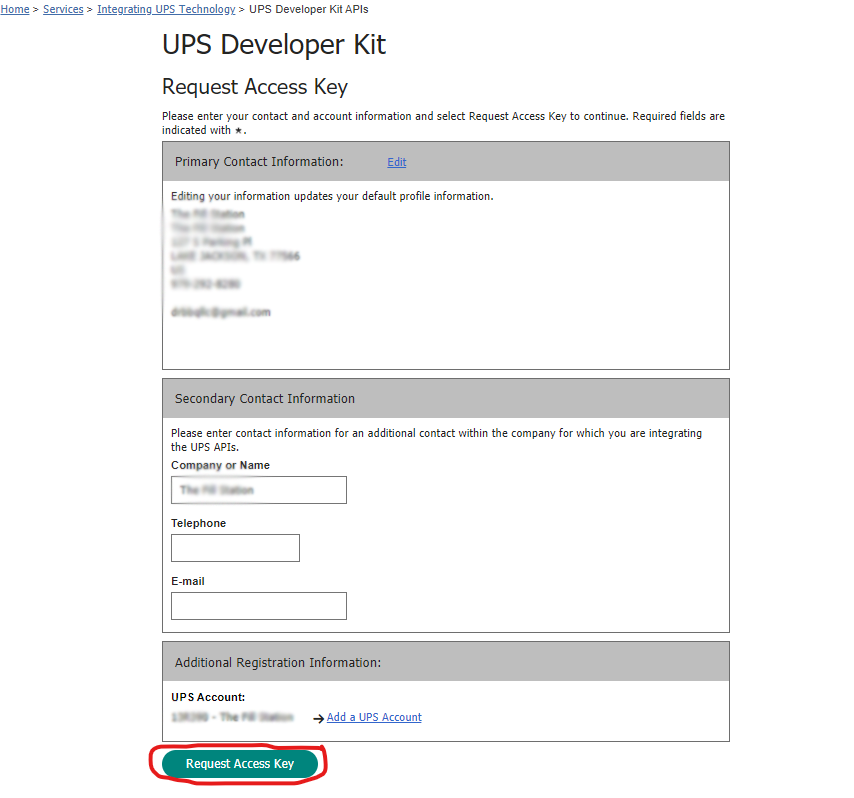 3) After pressing the "Request Key" button you will be directed to a page that lists your key at the top of the page as well the API's the key provides access to.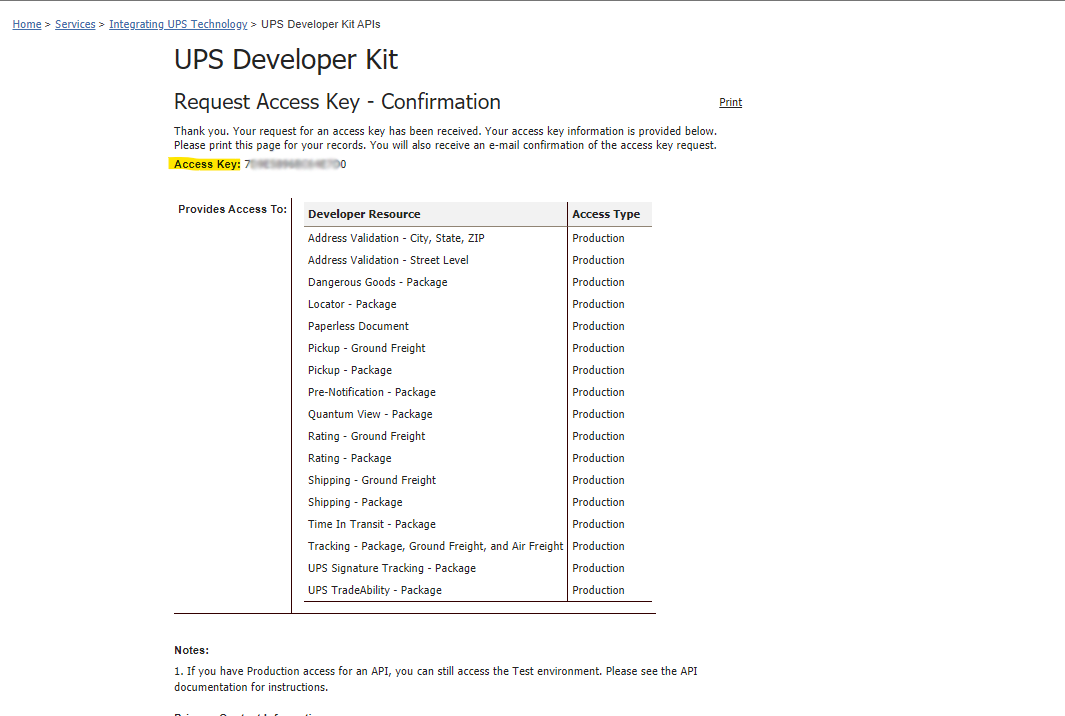 3A) If any of the API's listed on step 3 are showing as test, you will need to request a production version which can be done by selecting "Manage Access Keys" on the developer kit screen, inputting the your key in the request production access box, and following the steps listed.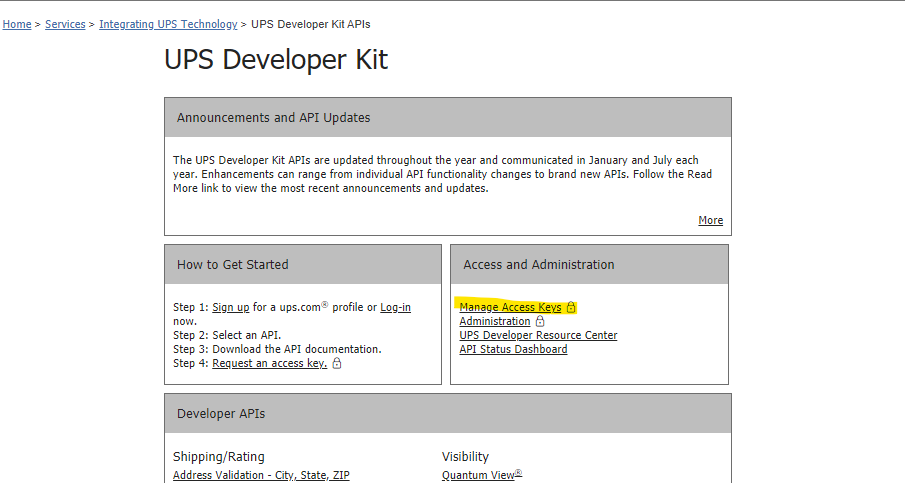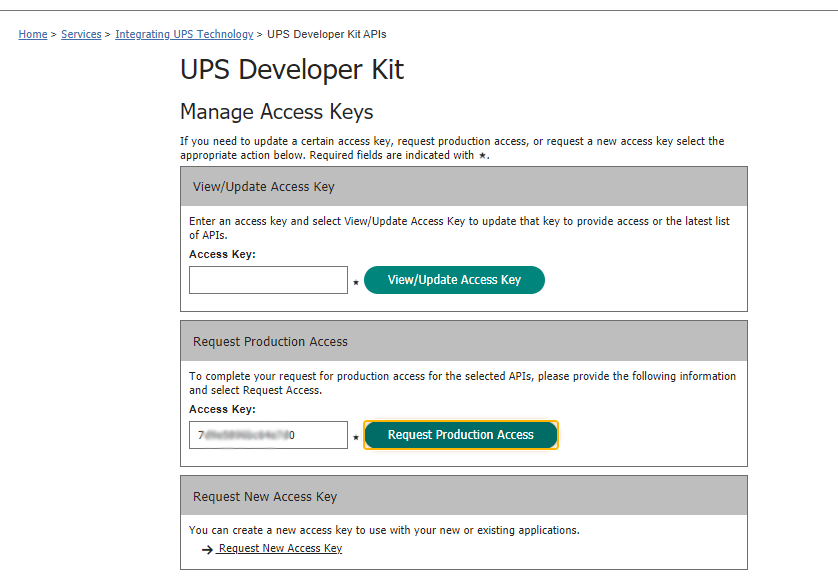 Fedex:

For Fedex you will need your login username, password, Meter number, authentication key, and account number.

2) Click on the "FedEx Web Services" dropdown and select Move to Production. You will be prompted to log into your FedEx account.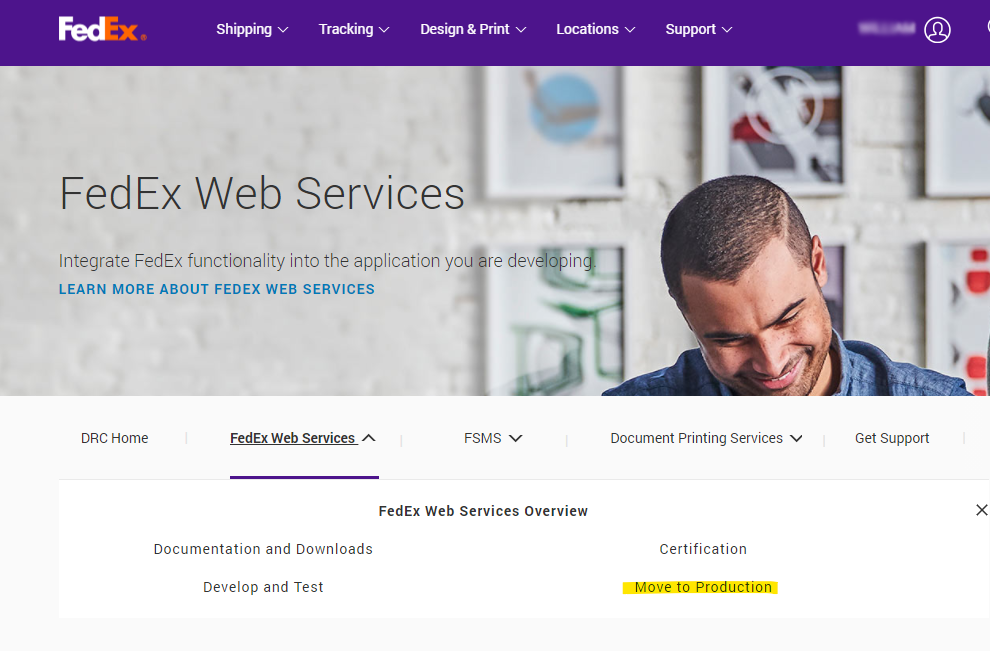 3) Once you are logged in, select "Get Production Key" and agree to the Terms of Service.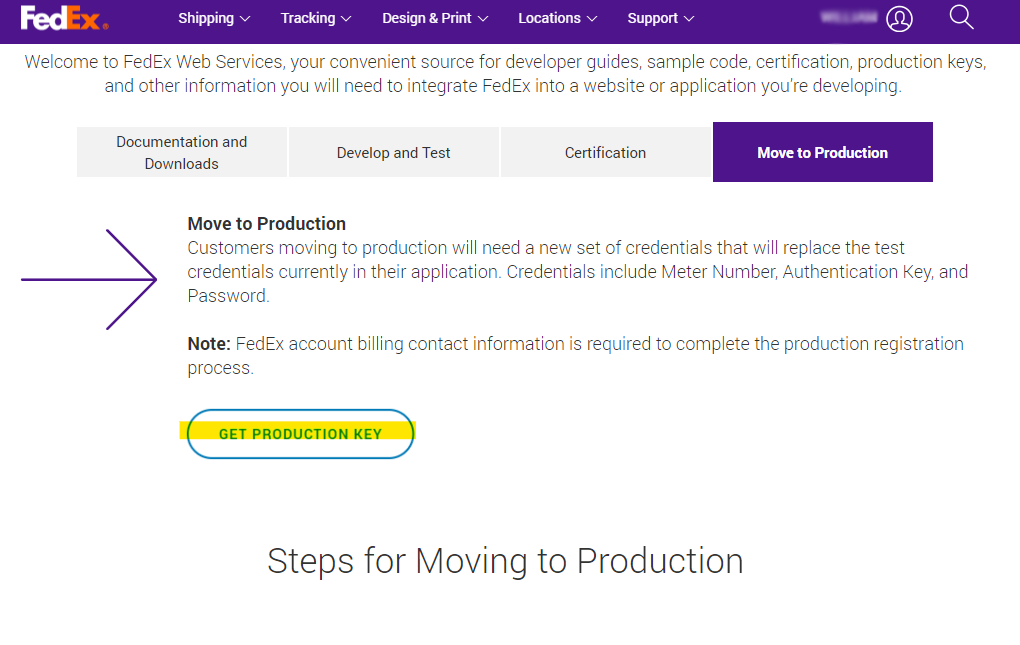 You should now be on the application stage where you will need to make 3 choices:

Do you intend to resell your software? No.

Check the box next to the types of FedEx web services you want to use in your integration solution: FedEx Web Services for Shipping (includes Rate, Track, etc.)

Indicate whether you are developing your FedEx integration solution as a Corporate Developer or as a Consultant. The answer will be "Corporate Developer".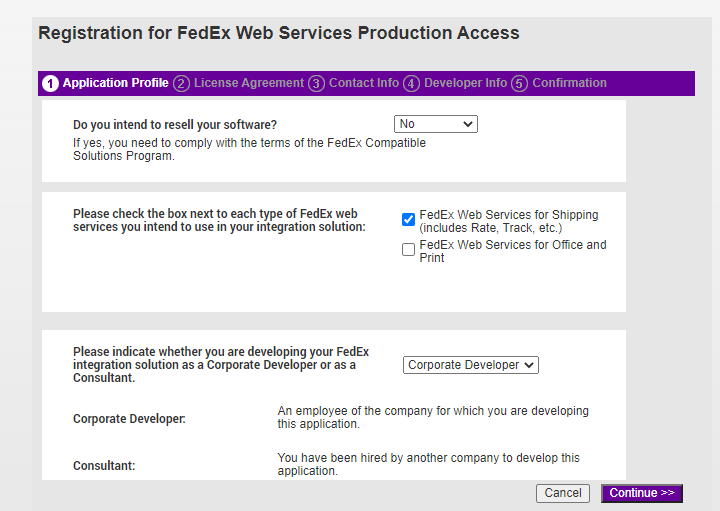 After you complete that step, you will see your licensing agreement. After accepting it, you will then be taken to where you need to provide your contact information.

Once you click "continue," you can update your profile settings or continue once again—and, at that point, you will reach a page that contains an Authentication Key. This is also where you will find your FedEx meter number.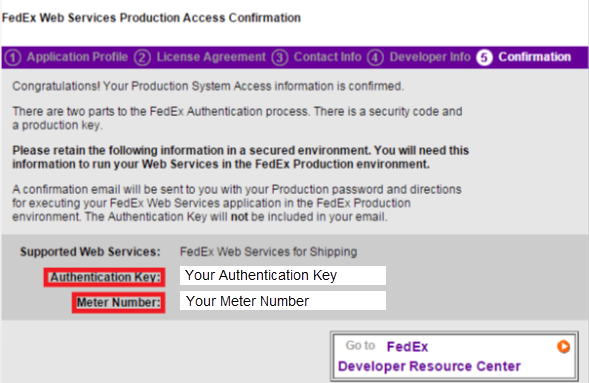 Once you have completed the meter number request, you will also be sent an email with a sting of numbers and letters that is the password for your meter number. That will need to be provided as well.