Disabling/Enabling Items on your Online Ordering Menu
1. Click on Menu in top left of the app (3 bars) and then choose Menu.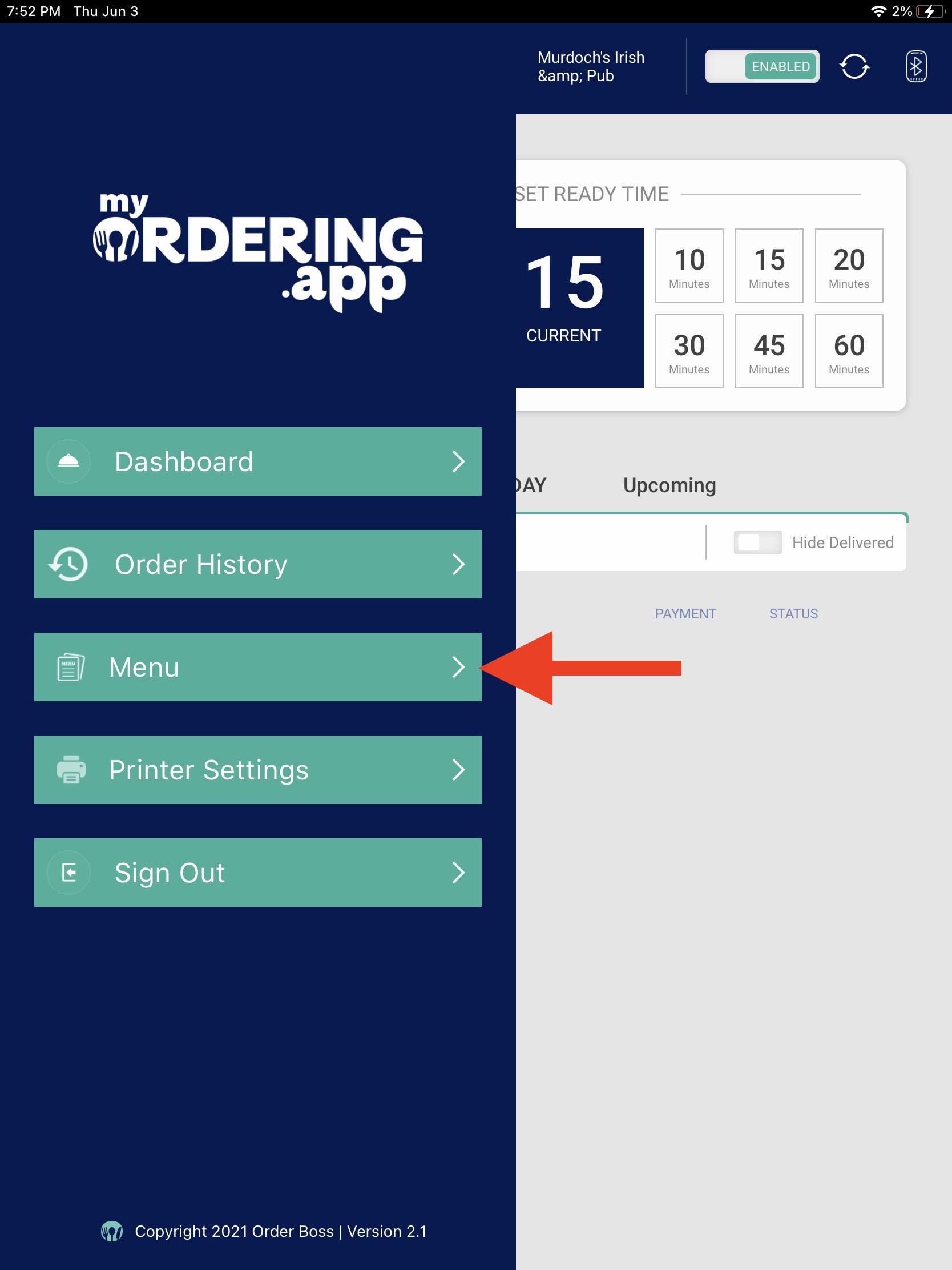 2. Toggle ON/OFF to display or hide items on your menu.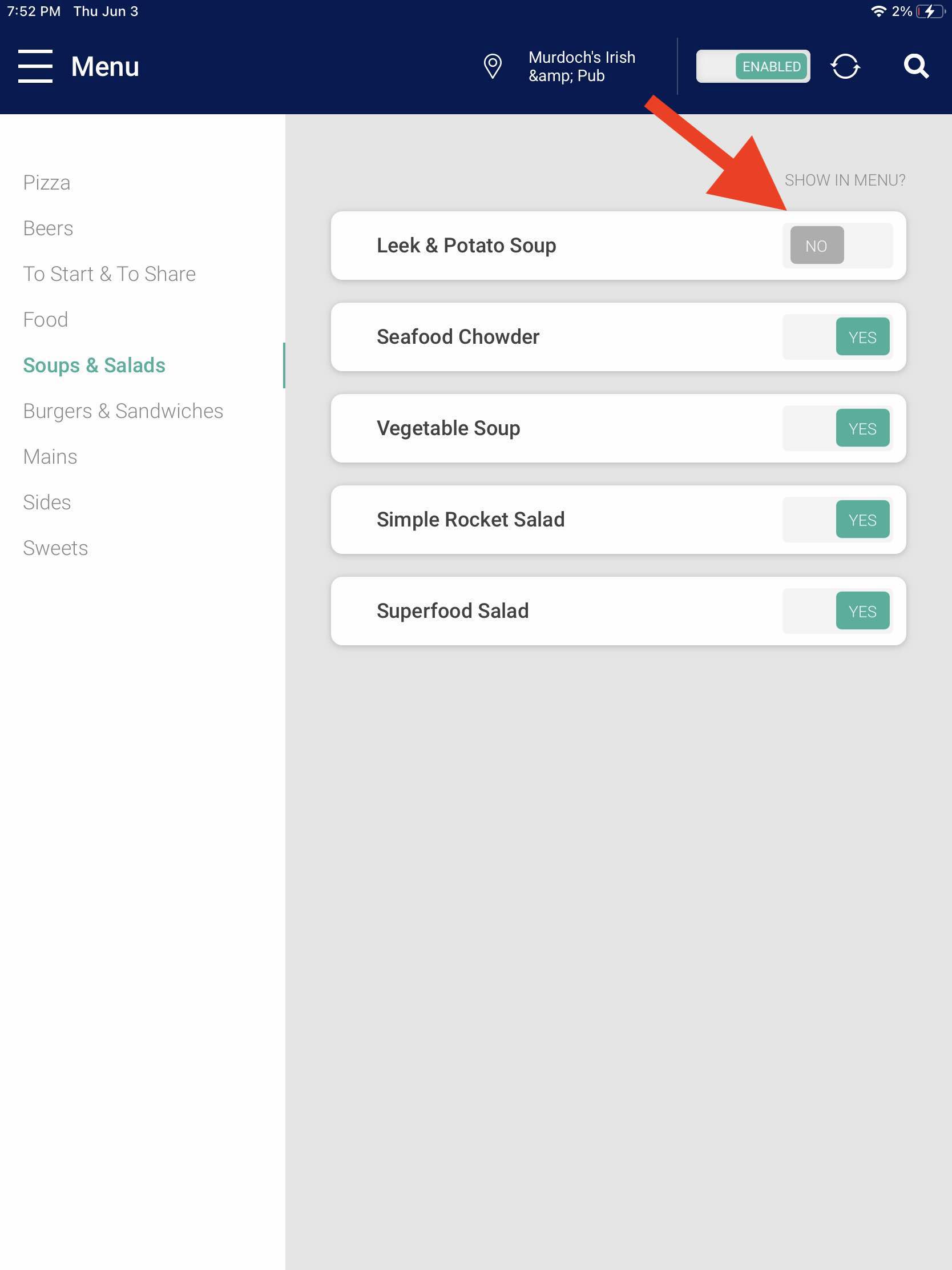 Related Articles

How to create a Featured Menu Items Category in Online Ordering

Do you have featured items or staff picks you want to highlight to your customers? By directing them towards your top menu items, you can help make their ordering process easier, while driving your sales. Follow this Best Practice Step-By-Step Guide ...

Setting up a new Online Ordering Menu

Basic Menu Concepts : Categories, Items, Options and Group Categories Categories: Menu Categories such as "salads" or "starters" are implemented here Availability can be updated for the entire category (this means all items assigned to this ...

Guide 5: Getting Started with your Engage Online Ordering Solution

Training Video 1: Overview of your Online Ordering Admin (Web Browser) Topics Covered in this Video & Links to Additional Support Articles: Enabling/Disabling your Online Ordering via the Admin Updating a Menu item and Enabling/Disabling a menu Item ...

FAQ - Online Ordering Solution

What options are there for managing orders? There are multiple options for handling orders and many of these options can be used at the same time. E.g., get a text alert or an automated call if a print fails. Order Boss iPad Application Receipt ...

Getting the most out of your Online Ordering (Webinar)

This recorded live training webinar focused on tips and tricks you need to manage your Online Ordering Solution. Topics covered include: Tips on Promoting your Online Ordering Solution Creating Discount Coupons Adding Popup messages to your Online ...