Adding new subscribers individually
1. Click on Subscribers-> New in the Audience section of Engage Admin Navigation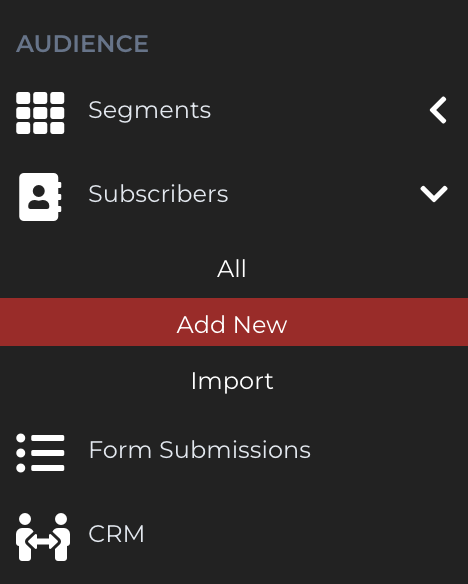 2. Enter subscriber info (First, Last, Email and Zip, Birth Day/Month if you have it) and click register.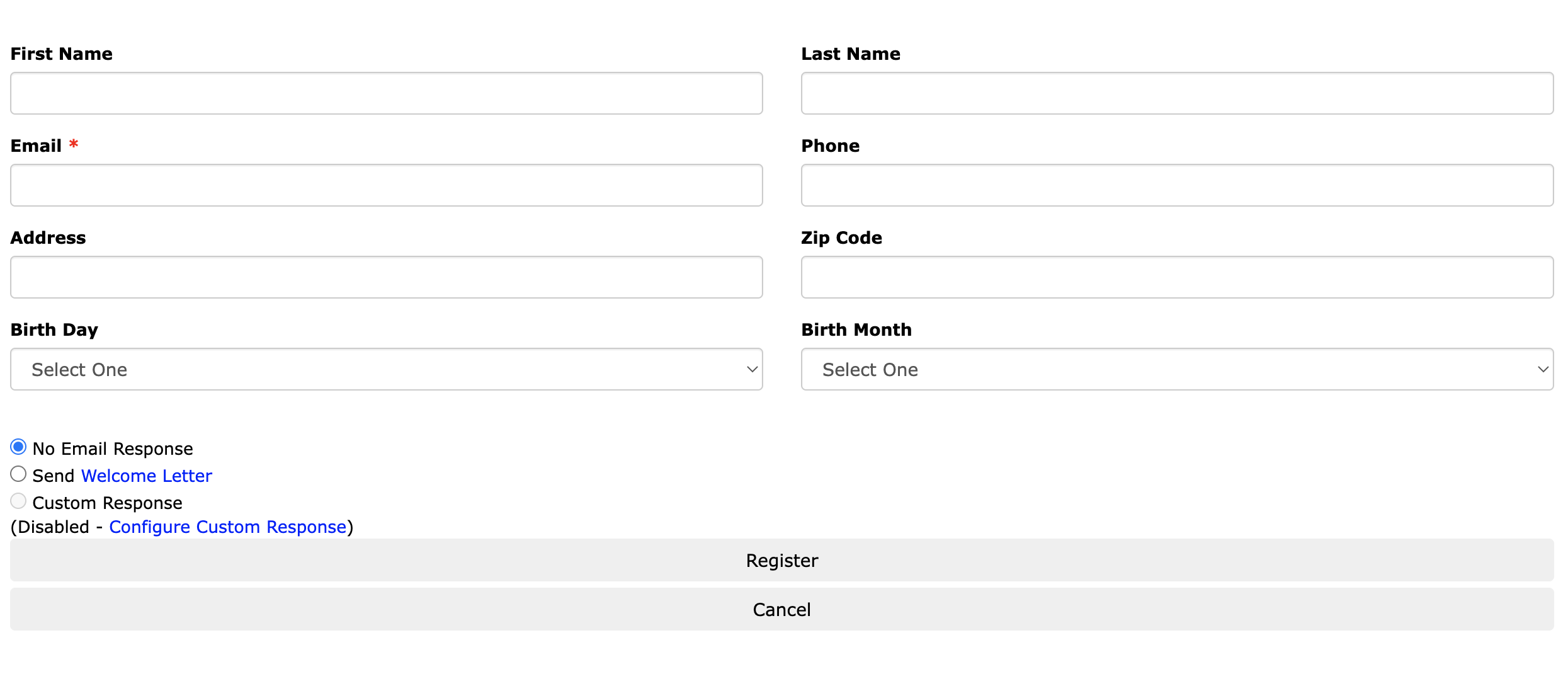 Related Articles

Viewing & Downloading all Subscribers

1. Click on Subscribers->All in the Audience Section of the Engage Admin Navigation 2. Click on "View Subscriber List" 3. You will see a list of all subscribers which you can also download as a CSV file.

Adding a new page to your website

1. Select Pages from the website section of the Navigation. 2. Select 'Add Page' to create a new page, When adding a new page, the design elements of the existing site will be automatically copied over. 3. See below for ab explanation of all fields. ...

Best Practices for managing subscribers to your Mailing list

This guidance presents 5 ideas for how you can stay in touch with your Mailing List Subscribers using a combination of the Engage Email Marketing pre-built templates and Engage's DIME automated messages. 1. Thank You Email (Autoresponse on form ...

Creating a New Survey

To start creating a new survey you will need to click on the Surveys button on the left navigation under ENGAGEMENT. In the main survey menu, you will click on the "Create New Survey" button as shown in the diagram below to start a custom survey. ...

How to Create a New Automated Email Message

DIME (Dynamic Intelligent Marketing Engine) allows you to send automated email messages and also allows you to automatically re-target customers based on predetermined criteria. A number of default automated messages are set up during your activation ...