1. Log into admin.spillover.com

2. Click the three lines to expand left navigation.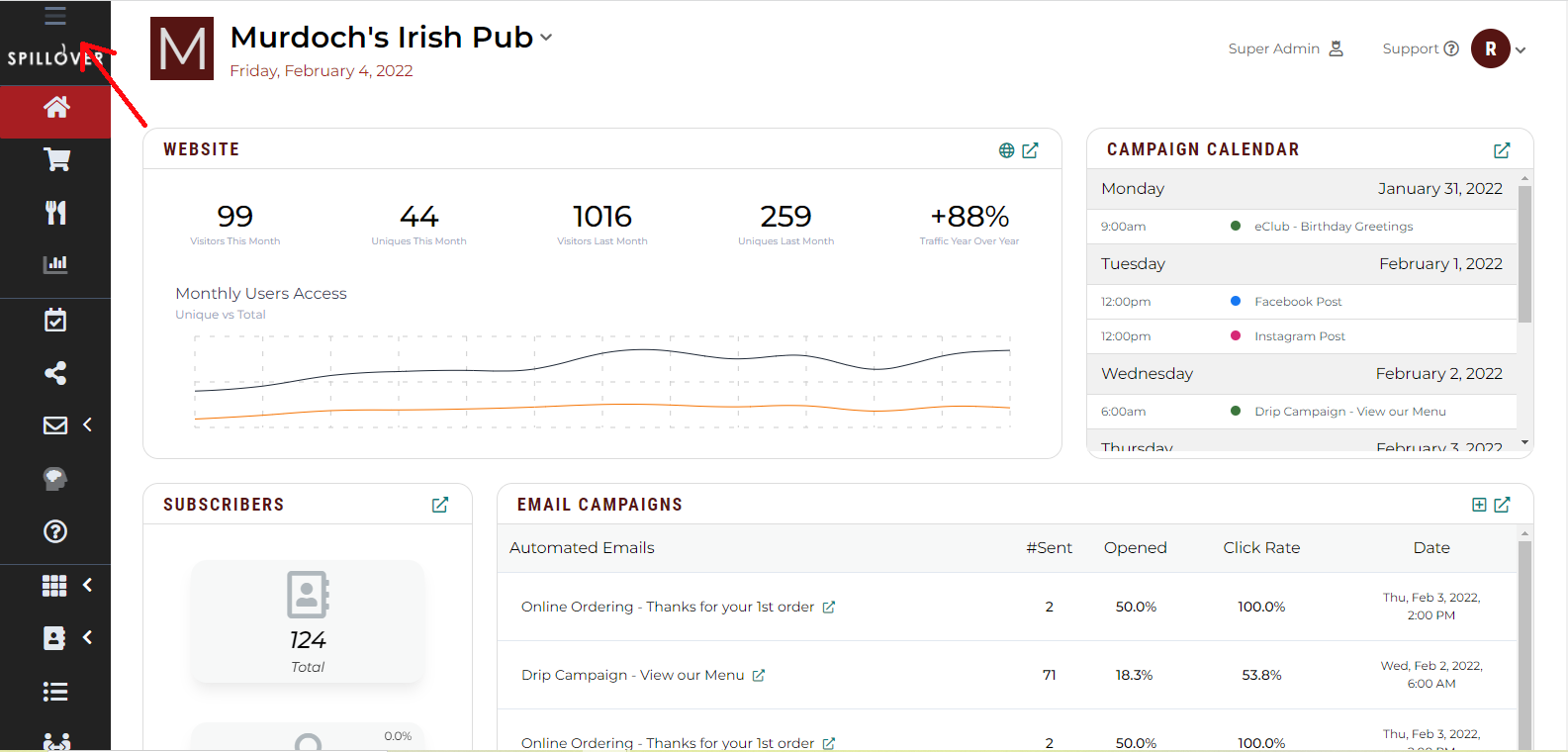 3. Scroll down on the left navigation and click "Pages".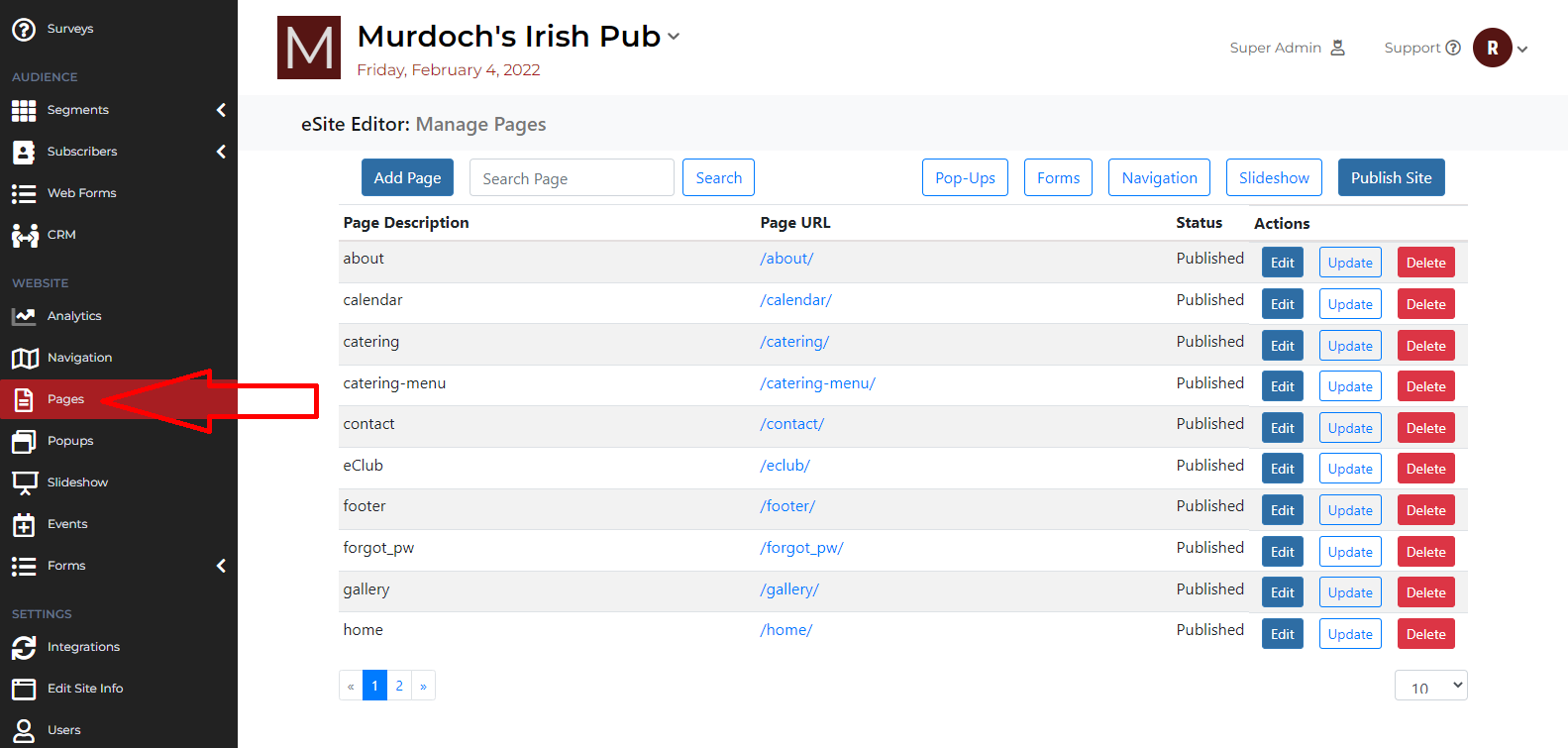 4. Select the page to edit by clicking "Edit" on the right-hand side.

5. Click on the text in the green box to edit the page.

6. Place the cursor where the image should be added so the system will add it in that location on the page.

7. Click on the Add an Image icon located on the third row of the editor to bring up the Image Properties dialogue box.

8. Choose how to select an image by either selecting "Browse Server" where images already loaded in the course database can be found or by clicking the "Upload" tab to select an image from a computer.

9. When choosing from the "Browse Server" option, a new dialogue box will pop up where a file can be chosen. Double-click to select the image.

10. The Image Properties Dialogue box will display where the styling of the image can be done. To finally add the image to the page, press "OK" after all styling has been completed.

11. The image should now be placed on the page. Press the "Update Content" button on the bottom of the eSite Editor to complete the page edit.